Qualcomm's Fast X12 LTE Modem is Appropriate Candidate for iPhone 7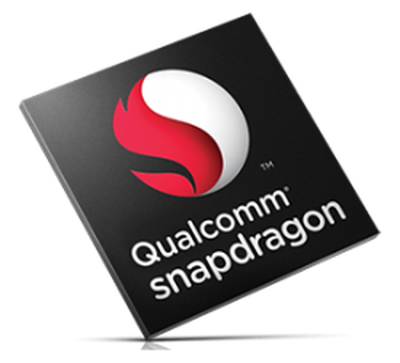 While several rumors point towards Apple switching to Intel as its primary supplier of LTE modems for the iPhone 7 series, the consensus remains that longtime supplier Qualcomm will continue to share a portion of orders.
Assuming at least a percentage of orders go to Qualcomm, which has been the exclusive provider of LTE modems in iPhones for over three years, its X12 modem is a likely candidate for LTE and Wi-Fi connectivity on iPhone 7.
Qualcomm's X12 chipsets, announced in September 2015, feature theoretical LTE category 12 download speeds up to 600 Mbps and LTE category 13 upload speeds up to 150 Mbps. The lineup, including the MDM9x45 and MDM9x40 chipsets, also support LTE Advanced carrier aggregation, 4x4 MIMO, LTE-U small cells, and automatic LTE and Wi-Fi switching.

LTE Advanced enables data transfer across multiple frequencies to allow for higher data rates with lower latency across the network, translating to faster speeds for browsing the web, downloading apps, streaming video, and other data-related tasks.
The MDM9x45 would be an appropriate successor to Qualcomm's MDM9635 modem in the iPhone 6s series, which provides theoretical downlink speeds up to 300 Mbps and uplink speeds up to 50 Mbps. The X12 has already been adopted in several flagship Android smartphones equipped with the Snapdragon 820 processor, including the Samsung Galaxy S7, LG G5, and Xiaomi Mi5.
Comparatively, Apple is rumored to use
Intel's XMM 7360 LTE modem
[
PDF
] with theoretical download speeds up to 450 Mbps and upload speeds up to 100 Mbps. The chip also features LTE Advanced with 3x carrier aggregation and support for up to 29 LTE bands overall, VoLTE, dual SIM cards, and LTE and Wi-Fi interworking.
Provided that rumors about Apple sourcing LTE modems from both Intel and Qualcomm are accurate, it remains unclear how the chipsets will be divided. The split could be based on certain iPhone models or SKUs, or perhaps Apple will elect to use Intel modems in certain regions and Qualcomm modems in others.
Qualcomm also introduced the
X16
, the world's first announced Gigabit-class LTE modem, in February 2016, but the chipset is unlikely to make its way into iPhones until at least late 2017. The X16 supports 4x20 MHz carrier aggregation to achieve unprecedented theoretical download speeds up to 1 Gbps and peak upload speeds up to 150 Mbps. Real-world speeds, however, are often limited by carriers.
The bottom line for end users is that the iPhone 7 and iPhone 7 Plus/Pro will likely have much faster peak LTE and Wi-Fi speeds, regardless of whether the chipsets are sourced from Intel, Qualcomm, or a combination of the two. While true speeds ultimately rely upon carriers, the upgrade should be a welcomed improvement for data-heavy users in the U.S. and around the world.