iPhone 7 Rumored to Include 32GB of Base Storage, Potentially Dropping 16GB Tier
According to supply chain research conducted by an analyst in China, Apple's upcoming iPhone 7 might finally drop the base 16GB storage model from the lineup when it launches in the fall (via 9to5Mac). The IHS Technology analyst claims that the new introductory storage level for the iPhone 7 will be 32GB for $199, an option that is currently not available on iPhone 6s and iPhone 6s Plus devices.
This change could alter the iPhone line's storage tier offerings from 16GB, 64GB, and 128GB currently available to possibly 32GB, 128GB, and 256GB. Earlier in the year, it was rumored that the iPhone 7 Plus could gain a high-end 256GB storage capacity option for users, but that it would be limited to the 5.5-inch version of the device and not available on the smaller smartphone.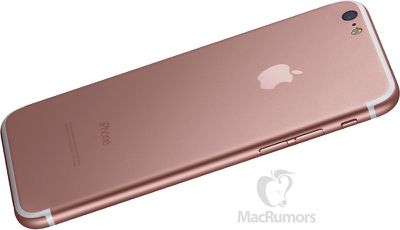 Although the removal of the 16GB tier seems inconsequential to those who have long since moved onto higher storage capacity iPhone models, it's no doubt been a suitable enough solution for lower-capacity users who take advantage of Apple's iCloud system. Anyone who signs up for iCloud automatically gets 5GB of free storage, but users can upgrade to an impressive 50GB/month for $0.99 to massively offset the limitations of a smaller storage iPhone device.
The iPhone 7 and 7 Plus are rumored to include a handful of upgraded specs and features this year, but for the first time in Apple's tick-tock cycle the new devices are believed to keep their designs largely similar to that of the iPhone 6s and 6s Plus. A new report out of Nikkei today corroborates previous rumors that Apple is moving to a three year mega cycle release for the iPhone, "largely due to smartphone functions having little room left for major enhancements," not to mention "a slowing market" in the industry hampering iPhone sales this year.
As such, the iPhone 7 is believed to have a design largely similar to the iPhone 6s, with no major visual overhaul expected in this year's device. The biggest differences will come in changes like the possible removal of the 3.5mm headphone jack, introduction of a Smart Connector, and a dual-lens camera. Similar to the 256GB storage option, there's also potential for some of these features to be limited to the 5.5-inch iPhone 7 Plus device.