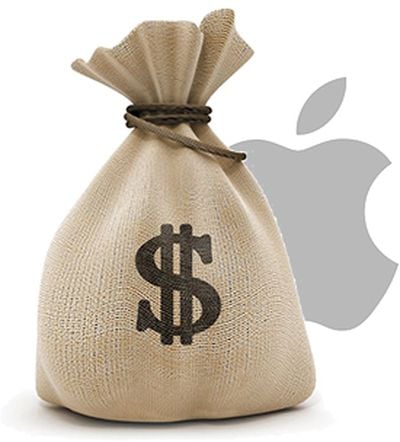 Apple is set to issue bonds in Taiwan with the aim of raising $1 billion, according to Reuters.
The news signals the company's first attempt to sell bonds on the island where many of its supply chain partners operate, such as iPhone manufacturer Foxconn, contract chipmaker TSM, and camera lens producer Largan Precision.
The move would place Apple alongside a number of big global names that have already sold billions of dollars on Taiwan's debt market. In December, for example, Intel sold $915 million of 30-year bonds with yields of 4.7 percent. Sales of bonds by global brewer Anheuser Busch InBev with the same maturity shortly followed to the tune of $1.47 billion, yielding 4.9 percent for the company.
"Taiwan insurance companies don't have enough good (quality) fixed-income investment targets," an unnamed securities house official told Reuters. "But their funds continue to grow because in this low rate macro-environment, consumers prefer to buy financial products offered by insurance companies rather than park money in a bank deposit."
Apple appears ready to take advantage of the current liquidity of Taiwan's flush bond market, where long-term buyers of debt continue to seek creditworthy names in a race for higher yields. Cash-rich investors have reportedly made the island a haven for debt financing, and Apple's planned entrance into the market is likely to help the company secure solid partnership with its suppliers.
The U.S. dollar bonds will have a tenor of 30 years and be redeemable after the second year, sources told Reuters. Apple declined to comment, while the OTC exchange said it wasn't aware of any plan by Apple to issue bonds. However, bond issuers only need three days or less to notify the exchange before being listed.
Update: Apple will also be issuing bonds in Australia, and possibly Japan and Singapore, as part of broader plans to raise up to $4 billion in debt in the Asia-Pacific region.