Taiwan Articles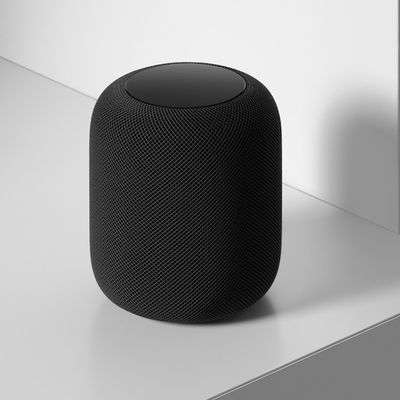 Apple has announced that its HomePod speaker will be available to order in Japan and Taiwan later this summer. The speaker has had a slow worldwide rollout since launching in February 2018, with availability currently limited to the United States, United Kingdom, Australia, Canada, France, Germany, Spain, Mexico, China, and Hong Kong. In April, Apple lowered the price of the HomePod from...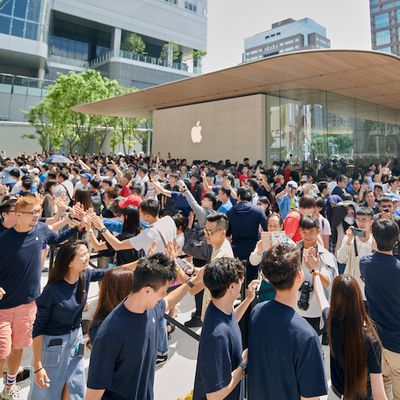 Update: Apple has now shared photos of the store's grand opening in a press release. Apple's second retail store in Taiwan opens on Saturday, June 15, and today the company shared additional details of the kind of experience customers can expect when they enter Apple Xinyi A13. Located in Taipei's bustling Xinyi District on an tree-lined open-air plaza, the new store features...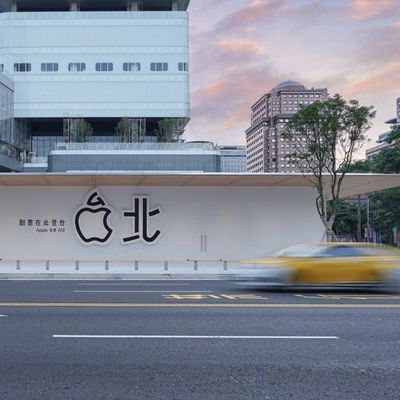 Apple has begun promoting the opening of its second retail store in Taiwan. Located right outside Taipei's Xinyi A13 shopping mall on a tree-lined plaza, the standalone construction had promotional graphics installed on its temporary hoarding overnight. The logo on display is a play on the word "Taipei" in Mandarin, with the Apple logo inserted into the first character. The slogan on the...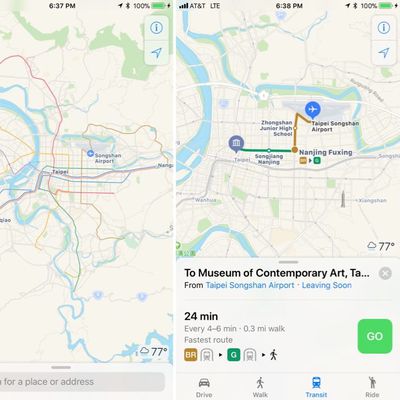 Apple recently updated its Maps app to add transit directions and data for Taiwan, one of the locations where hints of transit support surfaced months ago. Maps users in Taiwan can now select public transportation routes when navigating across the country, with transit options available in Taipei, Kaohsiung, and other cities. Support is available for the Taiwan Railway and Taiwan High...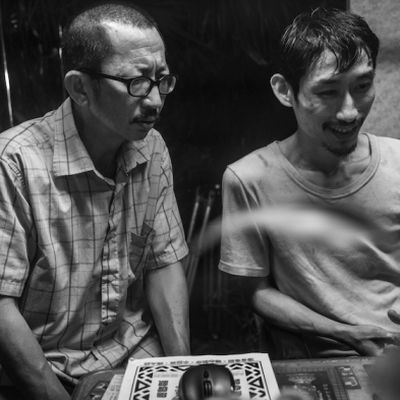 Taiwanese movie "The Great Buddha+", a dark comedy shot extensively on an iPhone 6 Plus, has picked up ten nominations in the Golden Horse Awards, including best feature film and best new director (via Variety). Directed by Huang Hsin-yao and produced and lensed by acclaimed photographer Chung Mung-hong, the black-and-white film follows the voyeuristic antics of a pair of small-town Taiwanese...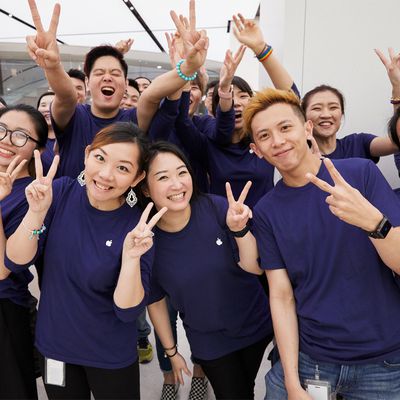 Apple officially opened up its first retail store in Taiwan at 11:00 a.m. local time on July 1. Located in Taiwan's capital of Taipei, and called Apple Taipei 101, the store is situated on the ground floor of the Taipei 101 skyscraper. Apple Taipei 101 is another expansion of Apple's next-generation retail plans and features the company's latest store designs and principles, including various...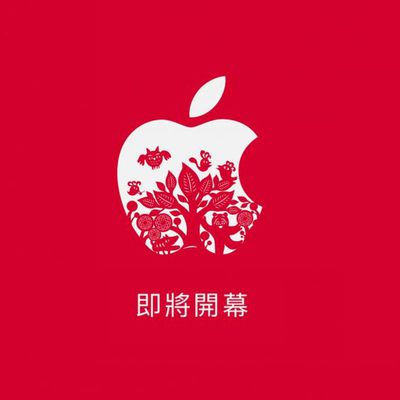 Apple has posted a message on its regional Taiwan website to announce the imminent opening of its first official retail store in the country. The store is located in the Xinyi District, on the ground floor and basement level of Taipei 101, the fourth tallest skyscraper in the world. A specific opening date for the store has not yet been provided by Apple, but Taiwanese site AppleDaily...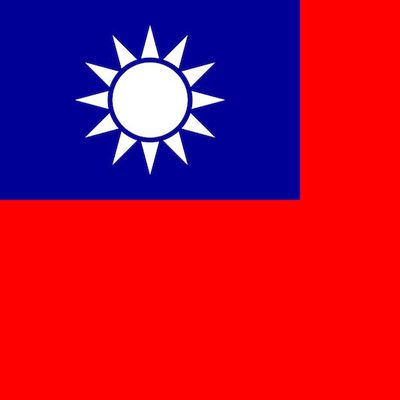 The Apple Pay mobile payment system will be available in Taiwan soon, Apple announced on its regional website today. A total of seven banks, including Cathay United Bank, CTBC Bank, E. Sun Commercial Bank, Standard Chartered Bank, Taipei Fubon Commercial Bank, Taishin International Bank and Union Bank of Taiwan, will join Apple to launch the mobile payment service initially, Apple said....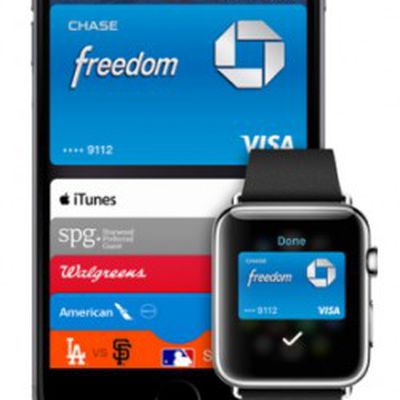 Taiwan's Financial Supervisory Commission has begun accepting applications from the country's banks for offering Apple Pay to their customers, according to a report out today (via DigiTimes). The mobile payment service will initially be limited to the use of credit cards, although other financial card systems like debit cards are expected to be allowed at a later date. Apple Pay is expected ...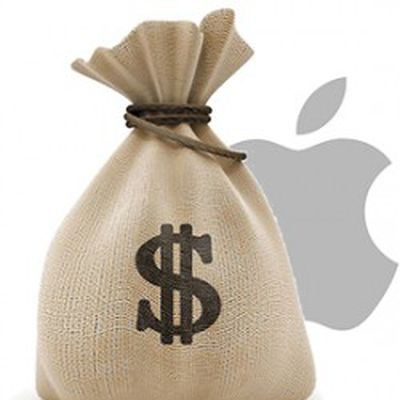 Confirming rumors reported last week, Apple on Monday issued a U.S. dollar bond in Taiwan that is estimated to raise between $1 billion and $1.2 billion (via Reuters). The yield on the 30-year bond compares with a range between 4.2 percent and 4.3 percent ahead of its pricing, according to people familiar with the matter. That yield comes in significantly lower than recent bonds by...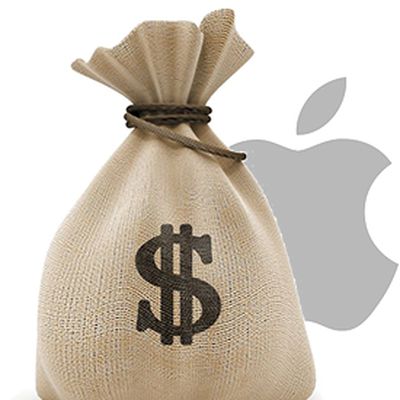 Apple is set to issue bonds in Taiwan with the aim of raising $1 billion, according to Reuters. The news signals the company's first attempt to sell bonds on the island where many of its supply chain partners operate, such as iPhone manufacturer Foxconn, contract chipmaker TSM, and camera lens producer Largan Precision. The move would place Apple alongside a number of big global names...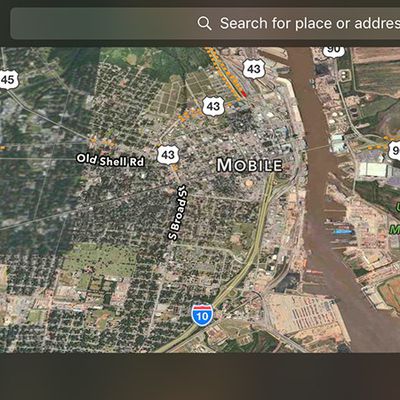 Apple today updated its iOS feature availability page with 23 new Flyover locations around the world, including cities in the United States, Australia, Belgium, Canada, France, Italy, Mexico, Spain, Taiwan, and the United Kingdom. Flyover is an Apple Maps feature that provides photo-realistic 3D views of primarily large cities and landmarks. In satellite view, users can zoom, pan, and rotate ...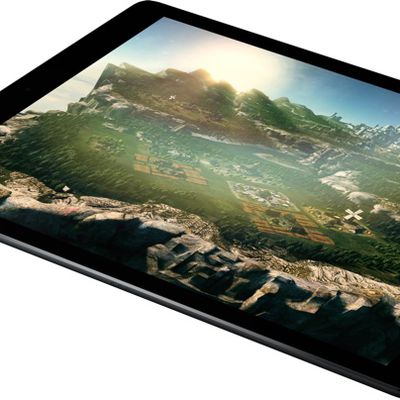 iPad Pro launched in the U.S. and 40 total countries in November, and this week the 12.9-inch tablet became available in the Philippines, South Korea and Taiwan through the Apple Online Store and select authorized resellers. Pricing for the 32GB Wi-Fi base model in the three Asian countries starts at ₱42,990.00 in the Philippines, ₩999,000 in South Korea and NT$27,900 in Taiwan. 128GB...