2017 iPhone May Include Enhanced Taptic Engine for More Complex Vibrations
In a report corroborating details about Apple moving towards an elongated three-year period between major iPhone refreshes, or a tick-tock-tock cycle, Japanese website Nikkei claimed that 2017 models will be equipped with a "high-performance motor" able to "create more complex tactile vibrations."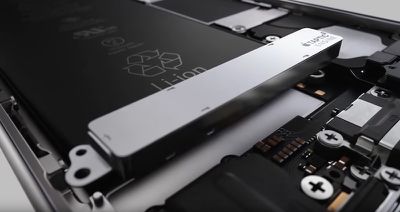 The report does not provide additional details about the new motor, but it is reasonable to assume that Apple could upgrade the Taptic Engine in the 2017 iPhone. The new motor could allow for improvements to both 3D Touch and broader haptic feedback when interacting with the smartphone's display.
The so-called iPhone 8 is expected to have enough major changes, including an edge-to-edge OLED display and glass casing, that at least one analyst predicts Apple will skip the iPhone 7s name entirely as a point of emphasis. The already much rumored device could also have wireless charging and no physical home button.
If rumors predicting Apple will integrate Touch ID into the display on the iPhone 8 prove true, a new Taptic Engine could provide the necessary haptic feedback to simulate pressing the home button, and possibly also for virtual volume, mute, and power buttons made possible by a curved or wraparound display.
The rest of the report corroborates well-known details about the iPhone 7 series due in 2016, reiterating that the next-generation smartphones will retain a similar design as the iPhone 6s series sans a 3.5mm headphone jack. Water resistance and camera and battery improvements should be some of the headline features.