Apple Developing iPhone With Extended Range Wireless Charging for as Soon as 2017
Apple is reportedly developing a wirelessly-charged iPhone for as soon as 2017, according to Bloomberg. The company is working with its partners in both the U.S. and Asia to create the technology.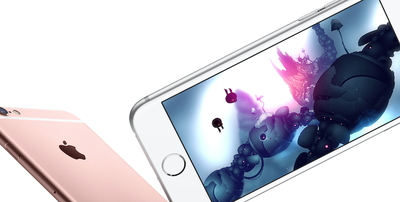 Apple is exploring cutting-edge technologies that would allow iPhones and iPads to be powered from further away than the charging mats used with current smartphones, the people said, asking not to be identified as the details are private. The iPhone maker is looking to overcome technical barriers including loss of power over distance with a decision on implementing the technology still being assessed, they said.
Current wirelessly-charged devices require users to place their phones or other devices on charging mats. In September 2012, Apple marketing chief Phil Schiller said that the company wasn't sure of how convenient wireless charging is as most wireless charging systems still have to be plugged into a wall.
In early January, it was reported that Apple was working on wireless charging for the iPhone 7. However, that report warned that the feature could be pulled from the iPhone 7 for a future iteration of the device as Apple is working on the technology currently.
Apple has held an interest in wireless charging since the first iPhone, gaining patents for wireless charging stations and wireless charging through a near field magnetic resonance, which wirelessly charges a device within a certain region. The Cupertino company has also shown an interest in WiTricity's wireless charging technology, which uses "hidden charging" technology that allows magnetic fields to wrap around barriers. This allows users to place their charging pads wherever they want.
Last November it was reported that the iPhone 7 would see the removal of the 3.5mm headphone jack for an all-in-one Lightning connector that allows users to both power their device and plug in headphones. While the removal of the 3.5mm headphone jack would mean that Apple would be able to make the iPhone thinner, it would not allow users to listen to headphones and charge their phone at the same time. A proprietary wireless charging solution from Apple in future iPhones with all-in-one Lightning connectors would likely allow for that.