Apple Launches WWDC 2016 Ticket Lottery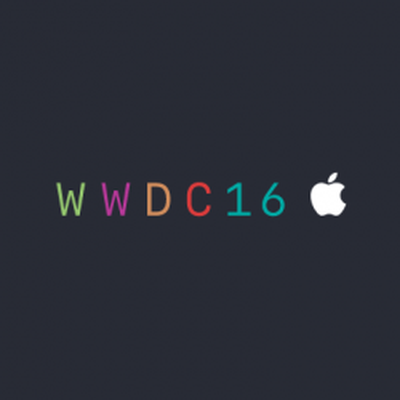 Apple today confirmed its annual Worldwide Developers Conference for 2016 will take place on June 13 to 17 at the Moscone West Convention Center in San Francisco, California, the same venue where WWDC has been held for the last 10 years. A keynote set to be held on Monday, June 13 will also take place at the Bill Graham Civic Auditorium. The dates of Apple's conference were first leaked by Siri earlier today.
Apple's 2016 conference will give developers the opportunity to meet with more than 1,000 Apple engineers and attend hands-on labs, over 100 technical sessions, and more. The event will also be used to unveil new versions of iOS and OS X, likely iOS 10 and OS X 10.12, with developers able to learn about the updated operating systems at the conference to get a head start on app development.
"With four innovative operating systems and a new, intuitive programming language powering over 1 billion devices worldwide, there has never been a more exciting time to bring our developer community together," said Philip Schiller, Apple's senior vice president of Worldwide Marketing. "WWDC 2016 is going to be a landmark event for developers who are coding in Swift, and building apps and products for iOS, OS X, watchOS and tvOS. We can't wait for everyone to join us -- in San Francisco or through the live stream."
The Worldwide Developers Conference has become so popular that Apple provides tickets to developers through a lottery system, with attendees chosen randomly from a pool of registered applicants. Developers can apply for a ticket starting today, with registration lasting through Friday, April 22 at 10:00 a.m. PDT. Those who win a ticket to attend WWDC will be notified by Monday, April 25 at 5:00 p.m. PDT.


WWDC tickets for 2016 are priced at $1,599. Developers wishing to purchase tickets must have been registered members of Apple's Developer Program prior to today's event announcement to prevent last minute signups. Up to 350 WWDC Scholarships will be provided to students and members of participating STEM organizations around the world. Apple will also be providing 125 scholarships to aspiring developers with financial limitations, a program that is new this year.
As has been the case in previous years, developers between the ages of 13 and 17 must have their tickets purchased by a parent or guardian who is also an eligible member. All tickets sold are limited to the applicant and cannot be sold, resold, or transferred.
Apple has provided a full rundown of what developers can expect at WWDC for the ticket price:
- over 1,000 Apple engineers supporting more than 150 hands-on labs and events to provide developers with code-level assistance, insight into optimal development techniques and guidance on how they can make the most of iOS, OS X, watchOS and tvOS technologies in their apps;

- access to the latest innovations, features and capabilities of iOS, OS X, watchOS and tvOS, and best practices for enhancing an app's functionality, performance, quality and design;

- the opportunity to connect with thousands of fellow iOS, OS X, watchOS and tvOS developers from around the world — last year, 80 percent of developers attended for their first time, and in total, more than 70 countries were represented;

- a series of get-togethers for attendees focused on particular topics with special guest speakers and activities;

- engaging and inspirational lunchtime sessions with trailblazers and influencers from the worlds of technology, science and entertainment; and

- the Apple Design Awards which recognize iPhone®, iPad®, Apple Watch®, Apple TV® and Mac® apps that demonstrate technical excellence, innovation and outstanding design.
For developers who are unable to attend, Apple plans to stream WWDC sessions live, both through its website and through the WWDC app. For non-developers, the highlight of the event will be the keynote kicking off the conference, which is often used to show off new products and services along with new versions of iOS, OS X, watchOS, and tvOS.