Dual Camera Smartphones Expected to Inspire New 'Killer Apps'
Spurred by industry leaders like Apple and Huawei, adoption of dual-camera or dual-lens smartphones is expected to grow significantly over the next few years. "We think the dual-cam rally is more about when than if," Morgan Stanley analyst Jasmine Lu wrote in a recent research report.
Lu believes dual cameras will catch on due to their impressive image quality and for future capabilities like 3D object mapping and depth analysis, all of which have the potential to lead to "killer apps" from smartphone manufacturers and third-party developers.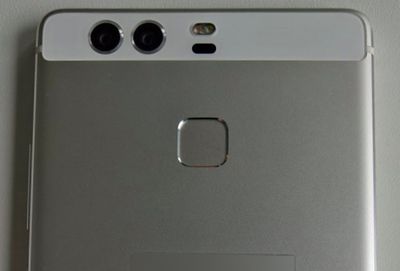 "We believe dual-cam not only helps narrow the image quality gap with SLR cameras but also allows developers to design new killer apps by leveraging in-depth analysis/mapping for 3D objects," Lu wrote. "We expect dual-cam to trigger a multiyear upgrade cycle for the optical industry."
Rumors suggest Apple is working on a version of the iPhone 7 Plus that includes dual-lens camera technology acquired in its LinX purchase last year. LinX worked on smartphone cameras with the potential to cut down on noise, boost light sensitivity, enable refocusing, and improve the level of detail in captured images, narrowing the quality gap between DSLRs and mobile device cameras.
LinX camera modules were also capable of creating detailed depth maps to create 3D models. Such capabilities in the iPhone could lead to apps that are able to do impressive things, from mapping the layout of a room for envisioning new furniture layouts to 3D scanning a real-world object for printing or manipulation purposes. New augmented and mixed reality games that merge real-world objects with virtual objects are also a possibility with that kind of technology. Apps, says Lu, are a key factor that could heavily impact the appeal of dual camera devices.
Early dual camera smartphones may not focus on advanced features like 3D depth mapping, but as dual camera adoption expands and technology improves, it is a logical direction for dual camera evolution.
Apple, with the iPhone 7 Plus, and Huawei, with the upcoming P9, are expected to be the main drivers of dual camera adoption in 2016. The iPhone 7 Plus won't be available until September, but the P9, images of which were shared this morning by VentureBeat, is expected in the first half of 2016. Rumors suggest the camera will enable features like post-capture refocus and simulated aperture adjustment.