IHS Technology research director Kevin Wang, who previously said a new 4-inch iPhone would launch by the end of 2015, has now changed his prediction to mid 2016 on Chinese microblogging service Sina Weibo (via GforGames), corroborating information shared by reliable KGI Securities analyst Ming-Chi Kuo.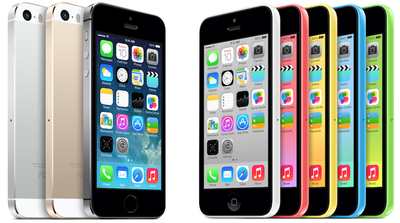 Wang did not provide any new details about Apple's oft-rumored 4-inch iPhone, beyond confirming the smaller screen size, but Kuo recently said the device will "resemble an upgraded iPhone 5s," including a metal design with an A9 processor, and launch in the first quarter of 2016.
As there is still demand for a 4-inch iPhone, we believe Apple will upgrade this product line. Because the iPhone 5s is more popular than the iPhone 5c, we think Apple is likely to launch an upgraded iPhone 5s. We predict Apple will mass-produce this new 4-inch iPhone in 1H16 with metal casings. In order to make the current iOS 9 or next-generation iOS 10 run smoothly, Apple may adopt an A9 chip for this new phone.
Kuo believes the so-called "iPhone 6c" will not feature 3D Touch to differentiate it from Apple's flagship iPhone 6s and iPhone 6s Plus. Foxconn is expected to be the primary manufacturer of the 4-inch smartphone, with 20-30 million shipments projected through the end of 2016.
Given his recent track record, Wang's new prediction should be treated with a proverbial grain of salt, but it does corroborate multiple rumors suggesting Apple will release a new 4-inch smartphone in 2016. The so-called "iPhone 6c" was originally rumored to launch in 2015, but those plans were reportedly scrapped.