FTC Also Investigating Apple's Upcoming Music Streaming Service
The Federal Trade Commission is investigating Apple's efforts to set up deals with record labels as it prepares to launch its new music streaming service, a rebranded version of Beats Music, according to Bloomberg. This would make the FTC the third government body to look into the new music service after the U. S. Department of Justice and European Commission.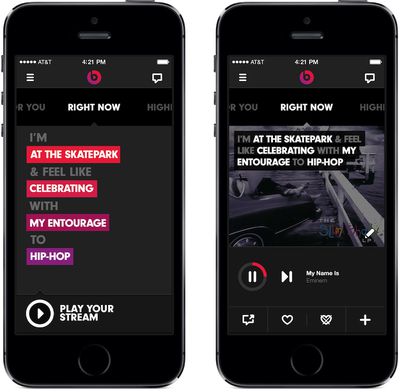 The FTC's investigators, still in the early stages, of their inquiry, are asking whether Apple's efforts will change the way music labels work with other streaming services, for example curtailing ad-supported music and pushing more songs into paid tiers of service at higher rates, according to one of the people.
A couple days ago, a report emerged that Apple was utilizing its power within the music industry to push record labels to stop licensing freemium tiers offered by Spotify and other music services. The Cupertino company also reportedly offered to pay YouTube's licensing fee to Universal Music Group if the label stopped allowing its music on the website, which is a popular destination for music videos.
The FTC is speaking to multiple record labels about Apple's practices. However, music-industry executives told Bloomberg that Apple has made no such demands. Similarly, the Department of Justice is also interviewing high-ranking music executives about Apple's practices. The European Commission is doing the same, concerned that Apple will use its size to force record labels to stop supporting freemium music tiers.
Apple's Beats-based music streaming service will reportedly launch in June at WWDC, though the company is still finalizing several streaming deals. It will reportedly be deeply integrated into iTunes for Mac and the stock music app for iPhone, iPad and iPod touch while apps will also be available for Apple TV and Android, and Apple is aiming to offer exclusive content in the hopes of drawing people from other services. Last month, the company seeded iOS 8.4 beta to developers with a redesigned Music app featuring a new MiniPlayer, a redesigned look for "Now Playing", and more.