Apple to Unveil Revamped Streaming Music Service at WWDC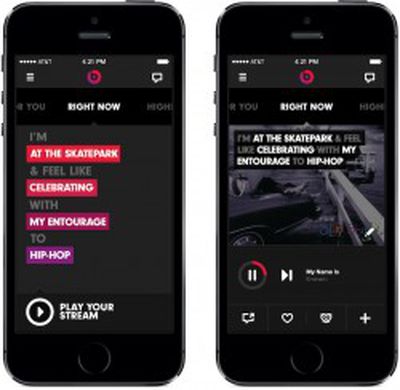 Apple will launch a revamped streaming music service in June at the company's annual Worldwide Developers Conference, according to 9to5Mac and TechCrunch. The report claims the new Beats-based service will debut at Apple's WWDC keynote, likely during the week of June 8, as opposed to an announcement taking place at the upcoming "Spring Forward" media event on March 9.
"Apple currently plans to launch the new music service as part of an iOS 8.4 upgrade for the iPhone, iPad, and iPod touch following WWDC, but a final decision has not yet been made. It's possible that the service will be bundled into iOS 9 this fall, which is expected to have a significant focus on bug fixes and stability improvements."
As detailed last month, the purported streaming music service is expected to cost up to $7.99 per month, a few dollars cheaper than Apple-owned Beats Music and competitors such as Spotify, Rdio and Google Play Music. The service will be deeply integrated into iTunes on Mac and the stock Music app for iPhone, iPad and iPod touch, and apps will also be available for Apple TV and Android.
Apple is developing its first in-house Android application for the upcoming streaming music service, one of the rarer times that the iPhone maker offers cross-platform support for its products and services. Nevertheless, as the release of iTunes for Windows in the early 2000s helped drive sales of the iPod, expanding beyond the iPhone, iPad and Mac will provide Apple with a much larger pool of potential subscribers in the competitive streaming music market.
Apple is also reportedly wrapping up development of its next-generation Apple TV set-top box that could ship with an improved, tactile remote control and all-new operating system bundled with an App Store. Apple allegedly planned to release a new Apple TV as soon as this month, but the release may be delayed until later this year or beyond until Apple reaches agreements with more content providers like HBO Now.