Toyota Currently Has No Plans to Support CarPlay or Android Auto in U.S.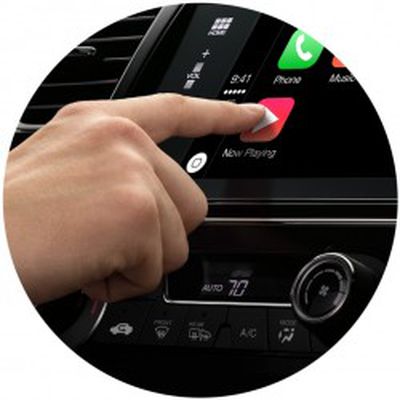 While Toyota has long been listed as one of Apple's CarPlay partners, the third best-selling auto brand in the U.S. currently has no plans to offer vehicles with the feature in that country, as noted in a New York Times overview of the race between Google and Apple to own the dashboard. Toyota also has no plans to offer Android Auto support in the U.S.
John Hanson, the national manager of Toyota's advanced technology communications, said while the company talked frequently with both Google and Apple, it currently had no plans to adopt Android Auto or CarPlay in the United States.

"We may all eventually wind up there, but right now we prefer to use our in-house proprietary platforms for those kinds of functions," Mr. Hanson said.
While Toyota is ruling out the U.S. market for CarPlay support for the time being, the company has not made any firm announcement about support in other countries. Shortly after Apple's CarPlay announcement, Toyota's UK division briefly posted a blog entry claiming CarPlay would be coming in 2015, but the company quickly backtracked on the claim.
Today's report from The New York Times focuses more on Android Auto than on CarPlay, likely due in large part to Apple refusal to comment for the piece. Still, it offers a glimpse of the struggles auto manufacturers have had developing in-car systems and their reluctance to turn that experience over to Apple and Google.
With consumer preference driving the market, however, many manufacturers now see little choice but to support both CarPlay and Android Auto. Vehicles supporting both systems are expected to be hitting showrooms in the near future, with Hyundai likely one of the first out of the gate.