iOS 8.2 May Be Released in March, Ahead of April Apple Watch Launch
Apple's next major iOS update, iOS 8.2, includes the WatchKit API and support for the Apple Watch, so it's been widely assumed that the software will launch alongside the device. According to sources that spoke to BGR, iOS 8.2 may not be released at the same time as the Apple Watch after all, coming instead in March.
An unspecified March release date means the software could come just a week or so ahead of the Apple Watch, or over a month, depending on the specific launch date of the Apple Watch. Tim Cook recently confirmed the Apple Watch will be released in April, but he did not narrow down the month-long timeframe. It is not clear why Apple might choose to launch the update ahead of the Apple Watch, as it is heavily focused on the device aside from some bug fixes and other minor improvements to the iOS 8 software.
As we reported last week, Apple has been asking some high-profile developers to have their Apple Watch apps ready by mid-February, a request that could be related to a potential March software launch and accompanying event.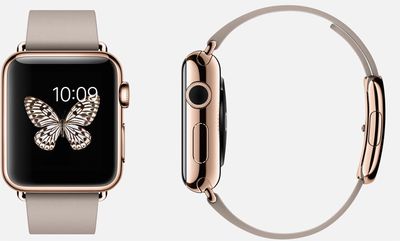 BGR has been fairly accurate with its iOS release date predictions. The site correctly determined several iOS 7 beta release dates, most notably targeting March of 2014 for the launch of iOS 7.1, which turned out to be accurate. The site has, however, been wrong on some occassions, like when it inaccurately predicted the launch of iOS 7 beta 6 and beta 7.
Apple has seeded five iOS 8.2 betas to developers thus far, and the most recent beta was released just yesterday. We've already been seeing hints of what the Apple Watch will be capable of thanks to developer efforts thus far, and Apple Watch sightings have been picking up as employees in Cupertino test the device ahead of its launch.
Update 2:10 PM PT: 9to5Mac is also reporting that iOS 8.2 will be released in March, possibly during the second week of the month.