More Photos and Videos of Claimed Working iPhone 6 Devices Surface
Following yesterday's leak of what appeared to be a working 4.7-inch iPhone 6, passions have run high between those who believe the device to be genuine and those who believe it to be a fake or a clone. Commenters in our forums naturally scrutinized the images and videos looking for inconsistencies and have found a few, including longer hands on the Clock app icon, an "upside down" color gradient on the Music app icon, while others argue the complete package of features shown would almost certainly not be able to faked to the degree seen.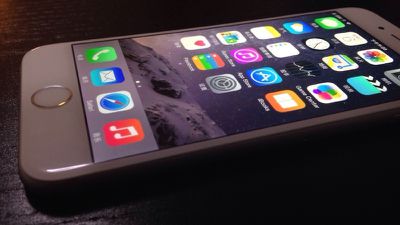 Since the original leak, several other claimed iPhone 6 devices have been appearing on Chinese sites, giving the opportunity for even more examination of the possible authenticity. One user on video sharing site MiaoPai who had posted a few brief videos of the device in action that we added in an update to our previous post has continued posting clips, with well over a dozen now available on his page.
In addition, a seven-minute Youku video review of the device has been posted walking through a number of features and giving overall impressions of the device.
Debate about the authenticity of these devices will obviously continue until Tuesday's official unveiling of the iPhone 6, and readers are welcome to share their thoughts in our discussion forums.