iPhone 6 Reportedly Entering Final Quality Control Stage Ahead of Mass Production
New reports from Chinese media sources (Google Translate, via G for Games) claim that the iPhone 6 has entered a final product validation testing stage ahead of mass production before its launch this fall. Apple is reportedly working with Foxconn's Zhengzhou factory to produce a small number of units to ensure quality control standards have been implemented, as the device will then be mass produced at Apple's various supply partners.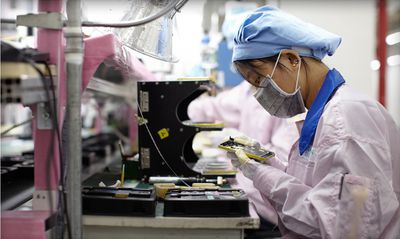 Previously, a report last month claimed that Apple had already begun mass production for the iPhone 6, however it is possible that reported production issues may have led to delayed testing and output. It is also unknown whether this final testing stage is for both the 4.7-inch and 5.5-inch iPhone 6, as Apple has reportedly had issues in producing the latter's sapphire display and battery life.
Apple's iPhone 6 is expected to be announced at a launch event on Tuesday, September 9. In addition to a larger screen, the device will likely incorporate a thinner, rounded form factor and feature a faster and more efficient A8 chip, as well as an improved camera with stabilization.