Rising Sapphire Display Cost May Limit Production of 5.5-Inch iPhone 6
A new post on Weibo citing supply chain sources (Google Translate, via GforGames) claims Apple's 5.5-inch iPhone may see a limited production volume due to the use of high quality sapphire as a display material. According to the report, the high cost of producing the sapphire may hinder Apple's ability to include the scratch-resistant material in a large number of its smartphone models.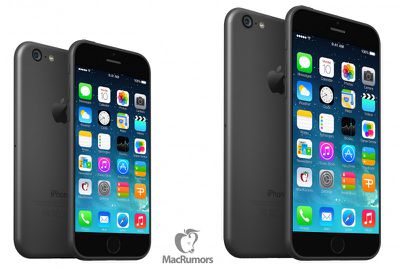 The report notes that Apple's sapphire display may cost 1743 yuan (or $280) in materials, which is a significant jump over the $44 estimated for the 4-inch Retina display used in the iPhone 5s. This extra expense could increase the retail price of the next generation iPhone by approximately 50 percent, which may price the smartphone beyond the affordability point for most consumers.
These latest reports suggest that the sapphire screen costs around 1743 yuan (or $280), which would raise the final cost of the device to about 8000 yuan (or $1285) – at least in China. At the moment, the 16 GB iPhone 5S costs 5288 yuan in China ($850), whereas the beefier 64 GB variant is retailed at the price of 6888 yuan (or $1106)

This rumor corresponds with an earlier report from analyst Ming-Chi Kuo, who suggested that supply constraints may force Apple to reserve the sapphire display for premium iPhone models such as the 64GB version of the 5.5-inch iPhone 6.
Though Apple still buys sapphire from third-party suppliers, the company is starting to produce the material in small quantities at its Arizona facility. The sapphire production plant, which is financed by Apple and operated by GT Advanced, is expected to produce between 100 and 200 million sapphire displays, enough for an entire line of devices when it reaches full operating capacity.