Apple's 36% Boost in Research and Development Spending Points to Strong Product Pipeline
Apple made a significant investment into research and development this past quarter, increasing spending in the category by 36 percent over the same quarter last year, reports Financial Times. As noted by BTIG Research analyst Walt Piecyk, Apple's $1.6 billion quarterly investment represents 4 percent of sales, the highest percentage of spending in R&D since 2006, the year before Apple released the first iPhone.
This huge increase supports rumors the company is investing significantly in more than just new iPhones, iPads, and Macs for its upcoming product pipeline. Apple CEO Tim Cook has repeatedly confirmed the company is preparing to enter new product categories, with Cook saying Apple is working "really great stuff." Apple's Internet Software and Services chief Eddy Cue also enthusiastically noted that Apple's planned products for 2014 are "the best product pipeline that I've seen in my 25 years at Apple."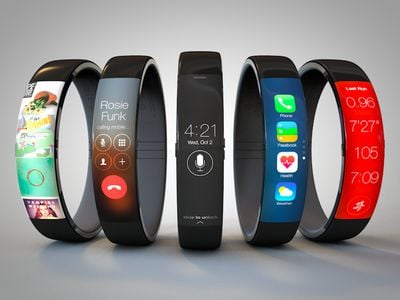 The highlight of these new products is likely the
iWatch
, a fitness-oriented smartwatch rumored for release later this year. The sensor-laden wearable device is expected to sync with the iPhone including via a
new Health app
for iOS 8 and may monitor vital health parameters such as blood pressure, oxygen levels and hydration status. A recently awarded
patent
hints at some of the advanced connectivity features Apple could embed into the device in future iterations.
Over the past several years, Apple has been hiring a number of medical and wearables experts, presumably to work on the iWatch team. Apple has also been pursuing hires from the fashion industry including former Yves Saint Laurent CEO Paul Deneve and former sales director of luxury watch company TAG Heuer Patrick Pruniaux. New retail chief Angela Ahrendts also comes from the fashion industry, having served as CEO of Burberry.