Apple Reports Q3 2014 Results: $7.7 Billion Profit on June Quarter Record $37.4 Billion in Revenue [Call Complete]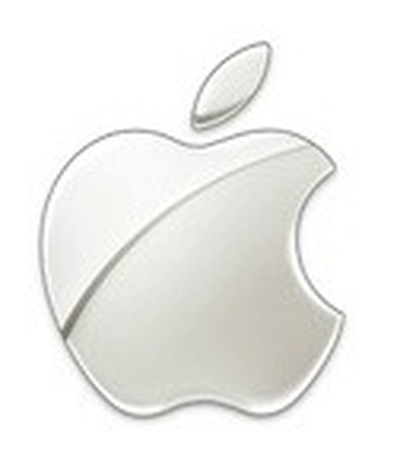 Apple today announced financial results for the second calendar quarter and third fiscal quarter of 2014. For the quarter, Apple posted revenue of $37.4 billion and net quarterly profit of $7.7 billion, or $1.28 per diluted share, compared to revenue of $35.3 billion and net quarterly profit of $6.9 billion, or $1.07 per diluted share in the year-ago quarter.
Gross margin for the quarter was 39.4 percent compared to 36.9 percent in the year-ago quarter, with international sales accounting for 59 percent of revenue. Apple also declared an upcoming dividend payment of $0.47 per share, payable on August 14 to shareholders of record as of August 11. The company currently holds $164.5 billion in cash and marketable securities.


Quarterly iPhone unit sales reached 35.2 million, up from 31.2 million in the year-ago quarter, and the company sold 13.3 million iPads, down from 14.6 million in the year-ago quarter. Apple sold 4.4 million Macs, up from 3.8 million in the year-ago period.
"Our record June quarter revenue was fueled by strong sales of iPhone and Mac and the continued growth of revenue from the Apple ecosystem, driving our highest EPS growth rate in seven quarters," said Tim Cook, Apple's CEO. "We are incredibly excited about the upcoming releases of iOS 8 and OS X Yosemite, as well as other new products and services that we can't wait to introduce."
Apple's guidance for the fourth quarter of fiscal 2014 includes expected revenue of $37-40 billion and gross margin between 37 and 38 percent.


Apple will provide live streaming of its fiscal Q3 2014 financial results conference call at 2:00 PM Pacific, and MacRumors will update this story with coverage of the conference call highlights.
Conference Call and Q&A Highlights are available in reverse chronological order after the jump.

2:53 pm: Call is complete
2:53 pm: A: No plans to change rules to enterprise. Some companies have proprietary apps that they don't want to share with others. I'm not worried about changing that. We're all for taking friction out of the system. Not adding it. Again, big thing for us is getting the penetration number up and getting product iPhones and iPads and Macs in more people's hands. Huge opportunity in Enterprise to do that.
2:52 pm: Q: App market for Enterprise. App developers can sell to enterprise directly, bypass sharing revenue from app sales with Apple. Will you allow that to continue? How do you think about opportunity to sell apps to the Enterprise.
2:52 pm: A: We didn't talk about how business model is going to work but generally speaking, I think each of us have revenue streams in the enterprise. Each of us win from those. That's how I look at that. We win if we can drive penetration number from 20 to 60, that would be incredibly exciting here. The walls would shake. That's what I hope for.
2:51 pm: Q: Does this say something about Apple doing more in Big Data and taking a cut of analytics opportunities?
2:50 pm: A: We have a lot of really great people. Have capability to acquire sizable companies and manage it. Relative to IBM, you can only do so many partnerships well, unusual that we enter into a partnership. We aren't competing with each other. Partnership is great. Always looking at acquisition space, don't let money burn a hole in our pocket. With Beats, we felt we were getting an incredible subscription service, rare set of talent that we think can do great things at Apple, and access to fast-growing business in headphone and earphone space. Culturally, we felt there was a match and music was deeply embedded with Apple's DNA for many many years. Great marriage and partnership with IBM is great as well.
2:48 pm: Q: Bought Beats and IBM deal. Both big deals, very interesting. Collaborating with huge company to get into enterprise. What do you see in Apple that is changing? These seem like big deals that change your direction a bit, something we wouldn't have seen in the past. Partnerships and acquisitions on the horizon?
2:47 pm: A: Installment plans relative to iPhone, there's a lot of different models being tried in US and throughout the world. Actually last quarter, as we estimate, less than 1/4 iPhones were sold on a traditional subsidy plan. That number is markedly different than it would have been two years ago. Installment plans that allow customer to upgrade faster than usual two-year cycle, we think that plays to our customer base in a large way. Makes us incredibly bullish that customers on those plans would be very likely to upgrade when we announce a new product.
2:46 pm: A: On component question, what we saw in June quarter was that NAND, mobile DRAM and LCD all declined. While PCD RAM increased despite PC market contracting. September quarter guidance, LCD and mobile DRAM continue to decline. NAND pricing remains essentially flat from last quarter, and that PCD RAM has a slight price increase. In terms of other commodities, we assume they would decline at historical rates. That's factored into gross margin guidance.
2:45 pm: Q: Commodity pricing was good for you, working assumption in your guidance that it continues to be favorable and a tailwind? With installment plans introduced in US, given increased flexibility for people to upgrade faster, would you expect that and do you see any evidence of that impacting business? US iPhone part could be a big catalyst for iPhone business going forward.
2:44 pm: A: If you look at growth rates, year over year, comparing 5c to last year's 4s, growth in that sector was highest growth during quarter we just finished, of the three tiers. We're extremely happy with how it performed last quarter.
2:43 pm: Q: Three tiers of iPhones. Would you break out more detail on 5c in mid-tier, continue to find in US that it's falling as percentage of business. What do you expect?
2:43 pm: A: VAT was increased from 5% to 8% close to beginning of the quarter. That was first planned VAT increase, at least one additional planned increase in the future. Part of overall tax reform package in Japan. Carriers received some guidance from regulators to essentially stop incenting people to transfer from another carrier at a higher amount than they were retaining their own customers. Appears that the combination of these two things dampened the whole market for smartphones in Japan. We haven't been able to get very detailed data on share but my expectation is we won't see very much of a share change. We're beginning to see some coming back of that market as we step into this quarter. Not back to level that it was previously but we can see the market growing again which we view as very positive. In the past when we've seen these type of things, tax changes etc, there are usually a rush to buy before the tax increase, a pause that happens thereafter, and then the market goes back to some type of steady state that may not be exactly where it was but it nears it. Likely that's what happens on VAT side. Other piece is harder to conclude in terms of guidance. I don't know that part.
2:41 pm: Q: Japan was fairly flat due to regulations do to currency and taxes. Comment?
2:40 pm: A: Theory that you have is not precisely correct. If I look at Europe, the operating segments of Europe for year to date for 2014 vs same period last year, iPhone units were up 10%. DO I think there's some sort of cannibalization of trade in programs on new product sales, what I think is happening in the aggregate across the world, trade ins are hugely beneficial for our ecosystem. People wind up, more people join the party when we have a trade in because in essence it winds up being used by, someone else within the family or an example that has become more common, they trade in and it goes to someone else in the country that is very price sensitive or someone in a different country. I see all of this as good. In looking at this, how much it cannibalizes, it's very hard to answer that question with any degree of preciseness. My gut is that the cannibalization factor is low. You wind up attracting people who are much more price sensitive. Our products demand a higher resale value than others do. That leads to a larger trade in and from my perspective that means a larger ecosystem, people that wind up getting on iPhone, if we get somebody to try an Apple product, the likelihood that they begin buying other Apple products in different categories or upgrading in the future is very high. Net net, I view it to be positive. very difficult to quantify with certainty.
2:37 pm: Q: Impact of trade-in programs for the iPhone. iPhone is flat or low single digits in US and Europe, look at those western geos, seen relatively flat unit sales over past year, wondering if you can comment on what you're seeing in terms of iPhone trade in programs, you think they're elongating or shrinking or impact trade in programs are having on them and what impact your pricing of older generation devices might be having on them.
2:35 pm: A: Range is similar to last year. Many things that affect us in different ways from one year to the other. Foreign exchange, a lot of emerging markets currencies and the Yen and Australian dollar, Canadian dollar are weaker against US dollar, has an impact on margin. Our product cycle, don't get into specifics but this is not exactly the same cycle that we had a year ago.
2:34 pm: Q: On margin, guiders on sequential decline from last year?
2:33 pm: A: China was surprising, we thought it would be strong but went past what we thought. Came in at 26% revenue growth including retail. Look at units, unit growth was off the charts across the board. iPhone 48% up, vs market estimate of 24%. iPad was up, Mac was up 39% vs market in China that is contracting along with markets in most parts of the world. Contracted 5%. We're seeing substantial strength there. Growing the most is iTunes Software and Services, including App Store. That area is almost doubling year over year. Very exciting what we're seeing there, we are still in the process of rolling out along with our partner China Mobile, TD-LTE into more cities. Early going on that. My understanding is that later this year, there will be a license for other operators to begin shipping FDD-LTE which will be another big opportunity in China.
2:31 pm: Q: Touched on BRIC and China, can you talk about overall demand for China, some seasonal factors, but how to think about performance vs expectations through Cal 2014?
2:31 pm: A: The market is very bifurcated on iPad. In the BRIC countries, iPad did extremely well. Growth was very high. China was in the 50's, Middle East was in the 60's. In developed countries like US, the market is weaker there. It's interesting to note that the US as an example, we had a very strong Macintosh market in the US. There's probably a bit of higher ed stuff beginning to play out, higher ed is still very much notebook oriented. K-12, we sell 2.5 iPads for every Mac. Headed into that season now, typically starts in graduation frame and fiscal Q3. Another thing we're seeing.
2:29 pm: A: Category that we created, just a little over four years ago, we've now sold 225 million iPads, which is probably a larger number than anyone would have predicted at the time. Still feel the category as a whole is in its early days. Significant innovation that can be brought to the iPad and we plan on doing that. Look at the top level numbers, get excited when I see that more than 50% of iPads we're selling are going to someone who is a first time tablet buyer. Get excited when I see the retail share according to NPD in June was 59% of units. Over 70% in terms of dollars. Luca mentioned that our education share is 85%. Also are in virtually all Fortune 500 companies, 93% of Global 500. However, when we dig into the business market deeper, though our market share in the US in the commercial sector is good at 76%, according to IDC, the penetration in business is low, only 20%. Look at penetration of notebook in business it would be over 60%. Substantial upside in business and this is one of the thinkings behind the partnership with IBM that we announced last week. Think that the core thing that unleashes this is a better go-to-market, which IBM clearly brings to the table. More importantly, apps that are written with mobile first in mind, many of the enterprise apps that have been written for iPad have been essentially ports from a desktop arrangement and haven't taken full advantage of mobile. Excited to bring that to business along with partnering with IBM which we think is a first class company. Seeing that that can do to sales in business I believe the opportunity is huge. Market is predicted in 2018 to be about 350 million, PC market is 315 million. Our theory that has been honestly since the first time we shipped iPad that tablet market would surpass PC market. That theory is still intact, we have to do some more things to get business side of it moving in a faster trajectory. I think we're now onto something that can really do that. Back up from 90 day clock, I'm excited about plans that we have on the product side and also on the go to market side in particular the IBM announcement.
2:25 pm: Q: With pocked of market weakness noted for tablets, how are you thinking about category longer term? In context of usage, what do you think of competitive landscape and what's driver of new growth?
2:25 pm: A: In guidance, we include numbers for all information we have. Expect some purchase delays, trends in certain geographies, what you see this quarter is our guidance range is $3 billion as opposed to $2 billion during the third quarter. Got many moving pieces.
2:24 pm: Q: In press release, you express excitement about new product and services. Do you embed assumptions around new products in guidance and are those more conservative?
2:23 pm: A: Was a surprise to us. Expecting a loss in leverage from sequential decline in revenue, expected unfavorable mix which happened which is typical as we move away from launch quarter, expecting cost improvements. These were stronger than anticipated, commodity markets are favorable, product quality is excellent, teams executed really well. Came together at same time and was a nice surprise for us. Looking forward, guided 37-38%, again, mix is normal mix we see as we continue to move through product cycle, obviously in Q4 we have some transition costs because we're expecting a very busy fall, very excited about what we have in the pipeline.
2:22 pm: Q: Third quarter in a row that gross margin came in above guidance. What was driving that gap and what will send it down next quarter?
2:22 pm: Expect Beats acquisition to close this quarter.
2:21 pm: $8.3 billion in capital returned to shareholders.
2:20 pm: $164.5 billion in cash plus marketable securities. Up $13.9 billion. Domestic cash was $26.8 billion, up $8.3 billion. 84% of total cash was offshore. Cashflow from operations was $10.3 billion.
2:17 pm: Outperformed PC market for 32 of last 33 quarters.
2:17 pm: New June quarter record in Mac sales. Strong double digit Mac growth across many companies including US, Canada, Mexico, UK, France, China and the Middle East. Particularly impressive given contraction of global PC market.
2:15 pm: iPad in target channel range of 4-6 weeks.
2:15 pm: iPad sales grew in developing markets with strong year over year growth in China, Middle East and India. Growth offset by lower sales in mature markets.
2:14 pm: Companies have equipped millions of employees with iPhone.
2:14 pm: iPhone channel inventory reduced 150,000, within target range of 4-6 weeks.
2:13 pm: iPhone has 97% customer satisfaction rate, 50% of customers planning to buy smartphone plan to buy iPhone.
2:11 pm: Hard at work and investing heavily in exciting opportunities and "incredible pipeline" of new products and services.
2:11 pm: Excited about agreement to buy Beats electronics and Beats Music. "Will be great for music lovers." Provides subscription music service, talent and fast-growing lineup. 29 acquisitions since beginning of 2013 including 5 from beginning of March quarter, not including Beats.
2:10 pm: 63% of customers planning to buy tablet were going to buy iPad. Half of iPad buyers were buying first iPad.
2:09 pm: Sales gated by reduction in channel inventory as well as market softness in certain parts of the world. 5% overall decline in US tablet market and decline in Western European tablet market in June quarter. Most important to Apple is customers enjoying their IPads and using them heavily. iPad Air registered 98% customer satisfaction rate. iPad mini received 100% customer satisfaction rate.
2:09 pm: Investing in ecosystem, is important differentiator of customer experience.
2:08 pm: Strong demand for portables, especially MacBook Air. Strong performance for App Store. For first 9 months of fiscal 2014, line item called iTunes Software and Services is the fastest part of our business. iTunes billings grew 25% year over year, all-time quarterly high thanks to strong results from App Store.
2:08 pm: New third-quarter record for iPhone sales. Especially happy with sales in BRIC countries, sales up 55% year over year. (Brazil, Russia, India, China)
2:07 pm: Mentioning new IBM/Apple partnership and strengths for enterprise customers.
2:05 pm: Adding CarPlay, 29 major car brands plus aftermarket systems.
2:05 pm: iOS launched 7 years ago. Over the years, added to iPod Touch and iPad. Explosion of apps, accessories and services. Incredibly vibrant ecosystem. Extending iOS in more dimensions as customers use iOS devices at home, work, school and on the go.
2:02 pm: Touting OS X Yosemite and iOS 8 releases.
2:02 pm: Cook: A very busy and exciting time at Apple. Hosted best ever WWDC last month, 20 million people watched keynote live.
2:01 pm: CEO Tim Cook and CFO Luca Maestri will be participating. Former CFO Peter Oppenheimer stepped down and will retire later this year.
2:01 pm: The earnings call is now beginning.
1:58 pm: Apple has generated $140.6 billion in sales across the first three quarters of fiscal 2014, more than $7 billion ahead of this time last year. It nearly guarantees that Apple will again set a yearly revenue record with company projections projections putting yearly revenue between $177 and 180 billion.
1:54 pm: Average selling prices: Mac - $1,255; iPod - $151; iPhone - $561; iPad - $444
1:52 pm: Apple's stock price is down slightly after hours, dropping to $93.95 after a close at $94.72.
1:49 pm: Apple's earnings call should begin in roughly ten minutes.