Apple to Hire Former Yves Saint Laurent CEO Paul Deneve? [Update: Confirmed]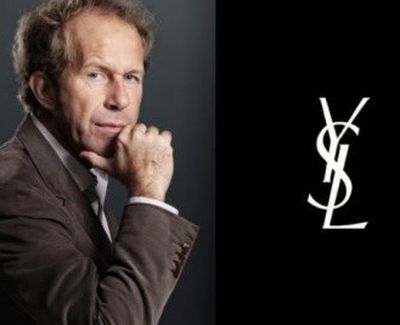 According to a tipster who spoke to AppleInsider, Apple may be planning to hire Paul Deneve, who recently left his post as CEO of French luxury label Yves Saint Laurent to "pursue a career in the technology industry."
Deneve, who has worked for a number of luxury labels including Courreges, Nina Ricci, and Lanvin, was previously employed at Apple Europe from 1990 to 1997, where he held several sales and marketing positions.
While no information was given on Deneve's possible role at Apple, his past experience suggests that he could be a potential replacement for former retail head John Browett, who was ousted from Apple in October of 2012.
Apple may want to draw upon Deneve's expertise in the luxury goods sector to help launch new products, including the rumored iWatch. The mere mention of Apple trademarking "iWatch" has driven up the company's stock by 6 percent across the last two days.

Recruiting an established member of the fashion and luxury goods sector could be a move to propel Apple's brand internationally, building upon the success and cachet of the iPhone, which dramatically opened up new demand for the company's products outside the United States.
Both Apple and YSL have declined to comment on the possible hire and no further information is available at this time.
Update: According to Bloomberg reporter Adam Satariano, Apple has confirmed that it has hired Paul Deneve, but not as the SVP of retail. Instead, Deneve will work on "special projects" and will report directly to Tim Cook.
"We're thrilled to welcome Paul Deneve to Apple," the Cupertino, California-based company said in a statement yesterday. "He'll be working on special projects as a vice president reporting directly to Tim Cook."