Tim Cook Says Apple Working on 'Some Really Great Stuff' in New Product Categories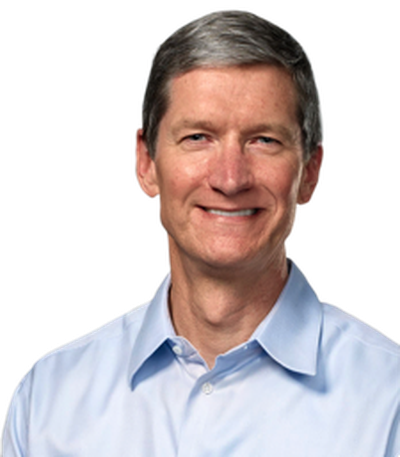 Apple will launch products in new categories and the company is working on "really great stuff", according to an interview with CEO Tim Cook in The Wall Street Journal this evening.
He demurred when asked about specific possible products, but said anyone "reasonable" would consider Apple's upcoming products to be in new categories.
Cook has said on prior occasions that new product categories are coming for Apple in 2014 and, with this interview, he is likely looking to encourage spooked investors that Apple is still focused on growth.
Cook said in the interview that Apple remains a "growth company" and has significant opportunities in existing products as well as new ones. In addition, Apple strives to be the number one smartphone, tablet, and computer maker in the world.

He said his statement that Apple doesn't aim to make the most phones has been misunderstood.

"I don't view that as being satisfied with being small or however you want to define it," he said. "I just want to say that the macro thing for us is making a great product and we must do that. If we can't do that, we're not going to force ourselves to hit a price point that makes us produce a product that we're not proud of because we lose who we are in that. We're not going to do that."
Apple executives have repeatedly said that they are only interested in making the best products in the world, not generating revenue for revenue's sake. Tim Cook has previously said that Apple is "focused on making great products that enrich lives" and that the company is "deeply committed to doing this and maniacally focused on it." He said last month that innovation is "deeply embedded" at the company and that Apple has "no issue" coming up with new ideas.
Elsewhere in the interview Cook revealed that Apple has repurchased $14 billion in stock over the past two weeks, and that the company is open to making large acquisitions if it makes sense.