EU Regulators Expected to Decide on Apple's Acquisition of Beats By July 30
Apple's proposed acquisition of Beats Electronics is facing its first regulatory hurdle after the Cupertino company announced the deal last month. As reported by Reuters, European Union's Antitrust Commission is expected to make a decision on the purchase by July 30.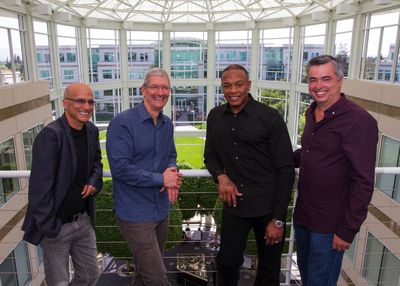 The EU regulators can approve the deal unconditionally, demand concessions if they have anti-competitive concerns or order a full investigation if they need more convincing that the acquisition will be a benefit and not a detriment to competition.
The pending $3 billion deal includes both Beats Electronics, which offers headphones and speakers, and Beats Music, a streaming music subscription service. Under the deal, Beats executives Jimmy Iovine and Dr. Dre will join Apple, giving the company a significant boost to its music industry connections.
Besides the EU, regulators in the United States also must examine the deal and determine whether there are any concerns with competition. Barring any unforeseen regulatory issues, Apple expects the transaction to close sometime next quarter.