Alongside the second iOS 8 beta released earlier today, Apple also released a new version of the Apple TV software. The two updates appear to have laid the groundwork for Family Sharing, as there's a new section for "Family Purchases" in the iOS App Store's Purchased tab and a new iCloud Family setting for the Apple TV.
As noted by 9to5Mac, Family Sharing on the Apple TV (and on the App Store) is not yet functional, but as described by Apple during the Worldwide Developers Conference, it allows users to share purchased content across accounts.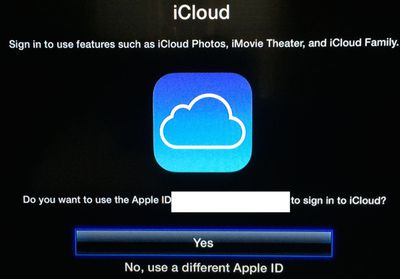 Image courtesy of 9to5Mac


Families of up to six people with iTunes accounts that use the same credit card can share content like apps, iBooks, music, movies, and more, across all of their devices using iCloud. Family Sharing also lets families share photos, videos, a calendar, reminders, and more, to keep everyone in the family connected.
On the Apple TV, it is likely Family Sharing will let users access TV shows, movies, and music that has been downloaded by family members.
Today's Apple TV software update was only available for the third-generation Apple TV (and Rev A), so it is unclear if features like Family Sharing will be limited to those devices, excluding second generation Apple TVs.
Though it is not yet available, Family Sharing will be implemented before OS X Yosemite and iOS 8 are released to the public this fall.