Apple Launches 'Better' Environmental Campaign, Shares Glimpse of New Nevada Data Center
In advance of Earth Day, Apple overhauled its Environmental Responsibility website with new content that reconfirms the company's dedication to operate its business in a way that is best for the environment. The updated website features a new "Better" video narrated by Apple CEO Tim Cook that explains the company's environmentally friendly values.
Keeping with this Earth Day theme, Lisa Jackson, Apple's vice president for environmental initiatives, recently gave
Wired
an exclusive tour of Apple's newest data center in Yerington, Nevada. Apple is close to powering all its facilities entirely with renewable energy, with both its corporate office and data centers now at 94 percent and climbing. This Nevada facility continues Apple's commitment to obtain its energy from cleaner sources.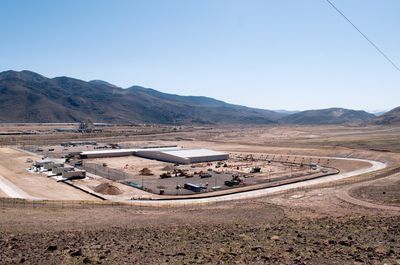 Apple's data center in Sparks, NV. Photo: David Calvert/WIRED
Though Jackson can't take credit for Apple's renewable initiative, she monitors its progress and, perhaps even more important, spreads the word that renewables aren't just for tree-huggers, but are serious energy sources that can take on the biggest jobs. "No one can ever claim again you can't have a data center that runs on 100 percent renewable," says. "Once those proof points are out there, it makes it easier for policies to follow."
Though the company uses wind and hydroelectric power in its other facilities, Apple is relying on solar power in its Nevada facility. This design mirrors the company's Maiden, North Carolina data center, which uses two 100-acre solar fields to produce a total of 50 megawatts.
Apple is now building out a similar solar array in Nevada on a 134-acre field within the grounds of the Nevada facility. When completed sometime next year, this array will generate approximately 18-20 megawatts of power, with the remaining power for the center being supplied by geothermal energy.