Apple Expands Availability of iBooks Textbooks and iTunes U Course Manager to Over 50 Countries
Apple announced today that it has expanded availability of iBooks Textbooks and the iTunes U Course Manager to over 50 total countries, including new countries such as Brazil, Italy, Japan, Russia, Thailand, and Malaysia. Overall, Apple states that iBooks Textbooks are now available in 51 total countries, while the iTunes U Course Manager has expanded to include a total of 70 countries.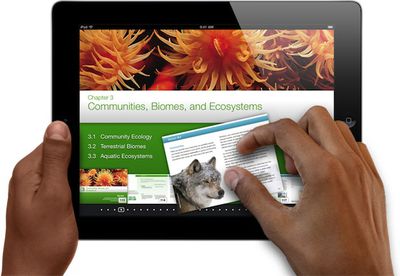 "The incredible content and tools available for iPad provide teachers with new ways to customize learning unlike ever before," said Eddy Cue, Apple's senior vice president of Internet Software and Services. "We can't wait to see how teachers in even more countries will create their new lesson plans with interactive textbooks, apps and rich digital content."
Apple originally announced iBooks Textbooks at an education-focused media event in 2012, as a part of a push into the education market.