Two years after the store was originally announced to be built, Apple has begun posting job listings for its forthcoming flagship store in Brisbane, which is the third most populous city in Australia. The store would also join Apple's other locations within the city, including its stores in Carindale and Chermside.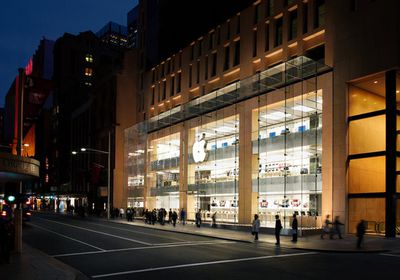 Apple Retail Store in Sydney, Australia
The postings come as revised plans for the store
surfaced
in late August, detailing various features around and within the store itself. The arrangements for the store were thought to have been abandoned after a bankruptcy filing from a major contractor in 2012, as well as reported problems with the modification of the historic building which the store is to be built in.
The store itself will be located in the MacArthur Chambers building, a 10-story high-rise that was originally built in 1934. Apple plans to make few structural changes to the interior, with the revised plans showing minor changes to a mezzanine wall, some windows, and a stairway.
Past rumors stated that the location could have opened as early as this past October, however the recent job postings may indicate that the store's construction is nearing completion and could open fairly soon.