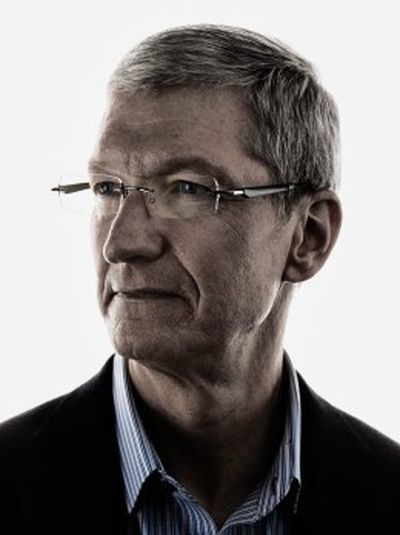 Apple CEO Tim Cook has become a member of the advisory board at Tsinghua University's School of Economics and Management (SEM), according to the school's website (via TechCrunch). The Beijing-based university itself is among the top schools in China, with the SEM's advisory board meeting annually to "offer advice on the development of Tsinghua's SEM," according to the group's mission statement.
Other members of the advisory board include tech executives such as Foxconn founder and CEO Terry Gou and Nokia Corporation chairman Risto Siilasmaa, along with notable American executives such as president and CEO of Wal-Mart Stores, Inc. Michael T. Duke and chairman and CEO of PepisCo. Indra K. Nooyi.
It is not entirely clear why Cook specifically joined the SEM's advisory board, although the CEO has made numerous visits to China to raise Apple's profile in the country and to discuss a potential deal with China Mobile, which is the world's largest carrier and the only Chinese carrier to not carry the iPhone. Cook was first spotted at the carrier's headquarters in June 2011, and also visited China Mobile last January and this past July leading up to the announcement of the iPhone 5s and iPhone 5c last month.
The launch of both of the new iPhones on China Mobile now seems to be very close, with Chinese officials licensing the iPhone 5s and iPhone 5c to run on China Mobile's TD-LTE standard in September, and an alleged poster promoting the release of both new iPhones on the carrier recently surfacing.
Cook has also emphasized Apple's desire to grow its retail presence in the country during his visits, reiterating Apple's plans to build at least 25 stores within the region. The company has opened several stores in Shanghai including one in the Pudong district and a store on Shanghai's famous Nanjing Road, and is also set to open a two-story retail store in Shanghai's new IPAM mall within the next year.
Apple has also worked to speed up the approval process for its products in China, moves done to allow product launches and sales in the country to occur more quickly. For the first time last month, the new iPhone models debuted in China as part of the first wave of launches. Earlier this month, Apple supplier Foxconn also stated that it would assist Apple in shipping products directly to China, which will result in an easier transition from production to shipping and ultimately sales in the country.