Chinese Officials License iPhone to Run on China Mobile's Wireless Standard
A Chinese regulatory body has given Apple the final license necessary for the iPhone to run on China Mobile's wireless standard, reports The Wall Street Journal. The approval comes after Apple's announcement yesterday of the new iPhone 5s and lower-cost iPhone 5c, both of which support the TD-LTE standard used by China Mobile, the world's biggest carrier with over 700 million users.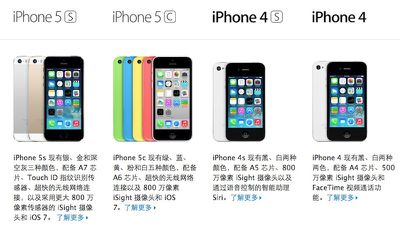 According to the website of China's Telecom Equipment Certification Center Wednesday, Apple received what's called a "network access license" for a handset resembling the iPhone that runs on the mobile standards used by China Mobile for third and fourth generation cellular services. Other licenses were given to Apple for handsets running the technology used by both China Unicom (Hong Kong) Ltd. and China Telecom Corp.
A deal between China Mobile and Apple has reportedly long been in the works, with China Mobile Chairman Xi Guohua and Apple CEO Tim Cook meeting in July to discuss "matters of cooperation", with the former indicating that he felt optimistic about a potential deal leading up to the announcement of the new phones. Last week, The Wall Street Journal also reported that Apple was preparing to ship the new lower-cost iPhone 5c to the carrier, suggesting a deal between the two companies had indeed been reached.
The new iPhone 5s and the lower-cost iPhone 5c will be available in stores in China, the US, Australia, Canada, France, Germany, Japan, Singapore, and the UK starting on September 20.