Apple CFO Peter Oppenheimer Speaks About Apple Campus 2 at Cupertino Press Conference
The Cupertino City Council today posted a video of the press conference it held yesterday, announcing its approval of Apple's Campus 2 plans. Apple CFO Peter Oppenheimer spoke during the conference, thanking the community for green lighting its plans and providing some additional details on the campus.
This is a very special moment for us at Apple. We have put a tremendous amount of love and energy into this campus, and we can't wait to get started building it. Cupertino is Apple's home. We love Cupertino, we're very proud to be here, and we were thrilled that Apple Campus 2 will be a part of Cupertino.

We're going to build the best office building ever built in the world and we're going to put it in a hundred acre park, returning the site to its natural beauty. It will be a place for the best team in the industry to innovate for decades to come.

We're very grateful to the city council, to the city staff, and most importantly, our neighbors and the citizens of Cupertino and the surrounding communities who supported us last night and along the way to get to this point.
Oppenheimer went on to say that Apple's new campus will be the most environmentally friendly building of its size, using water and landscaping efficiently and garnering 70 percent of its energy from solar and fuel cells with the rest coming from green energy sources within California.
During a question and answer period when he was asked about the use of the campus should Apple vacate, Oppenheimer noted that Apple is excited about the future products it has in the pipeline, which are going to surprise and delight customers, keeping Apple at its Campus 2 location for decades to come.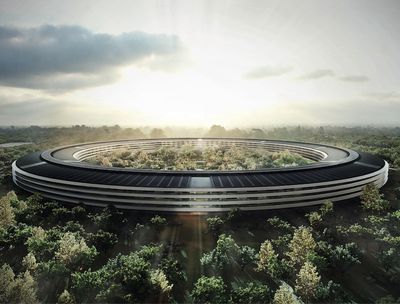 The Cupertino City Council unanimously approved Apple's "spaceship campus" on Tuesday. Provided no petitions for reconsideration are filed within the next 10 days, Apple will be able to break ground with ancillary permits later this month. A second public reading, which will result in a full set of permits, is scheduled for November 19.
Apple's first building phase will include the construction of the 2.8 million square foot ring-shaped structure along with multiple parking facilities, a fitness center, and an auditorium. During a second phase, Apple will construct offices with an additional 600,000 square feet of space and will also continue to occupy its current buildings in Cupertino and surrounding areas.