Cupertino City Council Gives Unanimous Approval for Apple's New Campus [Updated]
Following approval of Apple's plans for its new "spaceship campus" by the City of Cupertino's Planning Commission earlier this month, the full Cupertino City Council has just given its unanimous approval to the project at its October meeting. The approval came after more than six hours of discussion this evening, with many statements of support and some expressions of concern from members of the community, and the approval was met with significant applause by those in attendance.
Today's approval is final pending any petitions for reconsideration, which must be filed within ten calendar days. If no petitions are received within that period, Apple will be granted ancillary permits to begin demolition of the former HP campus currently located on the site, as well as utility relocation, tree removal, and construction of a temporary sound wall. The formal agreement between Apple and the City of Cupertino must be given a second public reading, scheduled for the council's meeting on November 19, and Apple's full set of permits would go into effect the following day.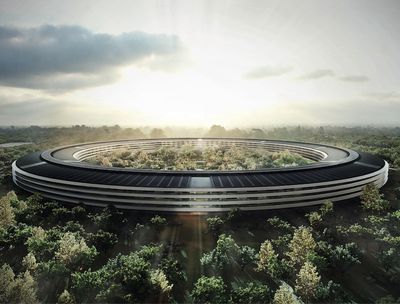 Apple's plans for Phase 1 of the project call for a 2.8 million square foot ring-shaped main building with an underground parking facility for nearly 2,400 vehicles, a 100,000 square foot fitness center, a 120,000 square foot auditorium, a main parking structure with space for nearly 6,000 vehicles, and assorted other minor facilities. A second phase of construction would consist of 600,000 additional square feet of office and research and development buildings, as well as other parking and energy generation facilities.
Update: Apple CEO Tim Cook has issued a Tweet about the approval, interestingly quoting the title of our own article on the topic.
Our home for innovation and creativity for decades to come. Cupertino City Council Gives Unanimous Approval for Apple's New Campus — Tim Cook (@tim_cook) October 16, 2013