Apple Issues Invitations for September 11 Beijing Media Event as China Mobile Speculation Heightens [Updated]
Following its distribution of media invitations for its September 10 iPhone event yesterday, Apple sent out a second batch of invitations to members of the Chinese media for a separate event in Beijing, according to Sina [Google Translate]. The design of the invitation matches that of the one sent out for Apple's Cupertino event, although it is unclear whether the Beijing event will cover separate China-specific announcements such as a rumored China Mobile deal or if it will simply be a recap of Cupertino event. The Beijing event takes place at 10:00 AM local time, nine hours after Apple's Cupertino event begins.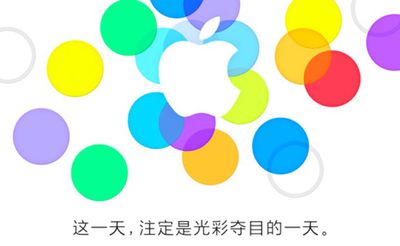 Apple's Cupertino event is expected to see that launch of a new flagship iPhone 5S and a lower-cost iPhone 5C that will have internal components similar to the iPhone 5 encased in new colored plastic shells. In a report last month, the iPhone 5C was projected to give Apple a "huge boost" in China, with its lower cost making it an attractive choice for the market.
A potential deal between Apple and China Mobile has reportedly been in the works for some time, with Apple CEO Tim Cook and China Mobile CEO Xi Guohua reportedly meeting in July to discuss the matter. Last month, Mr. Xi told Reuters that "both sides sounded keen" during recent talks, adding that he was optimistic about a potential deal.
Additionally, a report from late last month claimed that the iPhone 5S and iPhone 5C will launch in China on November 28, more than two months later than the expected launch of the phones in the first wave of markets. The delay would be due to the verification process by China's Ministry of Industry and Information Technology that all new devices must go through.
Update: AllThingsD reports that the Beijing event is simply one of three satellite gatherings related to the main event in Cupertino, with other gatherings taking place in Berlin and Tokyo. The Beijing event will presumably occur nine hours after the Cupertino event to offer a more reasonably timed alternative to the live event, which will take place at 1:00 AM Beijing time.
These satellite launches will be held in Berlin, Tokyo and Beijing, and will feature a video stream or replay of the Cupertino event along with some other content. They're not an entirely new occurrence; Apple has done them before in London and Tokyo. That said, this is the first time the company has ever held a satellite launch event in China, one of its most important markets.