Apple is planning on opening three new retail locations in the near future, reports ifoAppleStore. Job listings posted last month reveal that the stores will be located at the Station Park shopping mall near Salt Lake City, Utah; the Stonebridge at Potomac Town Center Mall in Woodbridge, Virginia; and the Quaker Bridge Mall, located near the Princeton University Campus in New Jersey.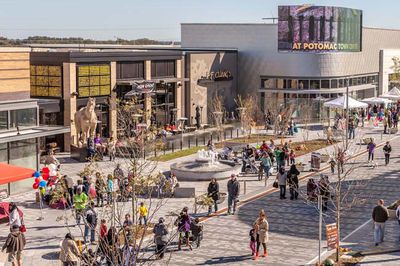 Stonebridge at Potomac Town Center
Based on when the jobs were posted,
ifoAppleStore
predicts that the three stores will open before November, just in time for the holiday season. There is no information on exactly where the stores will be located in their respective malls, but additional details will likely become available as they near completion.
During its second quarter earnings call Apple announced plans to introduce 30 new retail locations during fiscal 2013. The majority of those stores will be located outside of the United States, with the three upcoming stores numbering among the 10 or fewer retail locations that will open in the U.S. this year.
Apple is, however, planning to remodel an additional 20 stores, including the redesign and relocation of its flagship San Francisco Apple Store.