iPhone 5S May Come Equipped With 12-Megapixel Rear Camera and Improved Night Shooting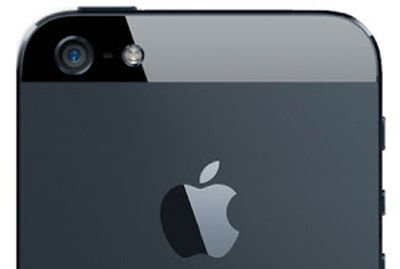 Apple's next generation iPhone may feature a 12-megapixel camera with an improved night shooting feature and HDR reports Vietnamese site Tinhte.vn [Google Translation] (via iPhoneinCanada).
According to the site, the rumor comes from a source at Wonderful Saigon Electrics in Binh Duong, which specializes in providing camera modules for the iPhone.
An improved camera has been a long rumored feature of the iPhone 5S, but there are few specifics available.
The iPhone 5 features the same 8-megapixel rear camera with an f2.4 aperture that was introduced with the iPhone 4S, but it has a sapphire crystal for improved clarity. A further improvement to 12-megapixels with a lower aperture to improve low light photography does not sound out of the realm of possibility.
Camera improvements have been a staple of Apple's "S" phone releases. The iPhone 4S featured an 8-megapixel rear camera, a significant upgrade from the iPhone 4's 5-megapixels.
Apple has also been dedicated to enhancing the camera quality of the iPhone with each iteration as it has become a popular photography device, adding features like panoramas and a volume shutter control. The iPhone has long been the most popular camera on photo sharing site Flickr.
Tinhte.vn has shared several Apple prototypes in the past, notably offering up a preview of Apple's redesigned EarPods and an early version of the fourth generation iPod touch, the first to come equipped with a camera.