iPhone 4S Launches in the U.S. with A5, Better Camera, and Siri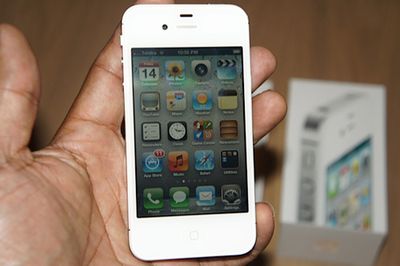 Unboxing photos via
Electronista
Stores along the east coast of the U.S. have now started selling the iPhone 4S with the rest of the country to follow over the next few hours. The
worldwide launch
has seen large crowds at several locations, though some readers are finding it specific stores or areas with few crowds.
New York City's 5th Avenue Apple Store did draw a large crowd but according to AppleInsider the line was shorter at that location than the iPhone 4 launch.
The new iPhone 4S comes with a faster processor, improved camera and new voice technology called Siri.
One person has already posted a side-by-side video comparing the video recording of the iPhone 4 to the iPhone 4S:
Siri, of course, is the new feature that many are anxious to try out. Apple has done a great job including many humorous responses in Siri.
ThisisMyNext
highlighted many of these:

Some early users are finding that Siri is having trouble with
specific accents
. Map integration also seems limited to the U.S. We expect to see many more reviews and evaluations of the device as it more people start receiving the device. Many early adopters are
posting in our iPhone forum
with questions and impressions of their new devices.
Apple saw more 1 million in pre-orders for the iPhone 4S with analyst predictions for opening weekend ranging from 2 to 4 million.