Intel to Launch Cable TV Service and Set Top Box at CES 2013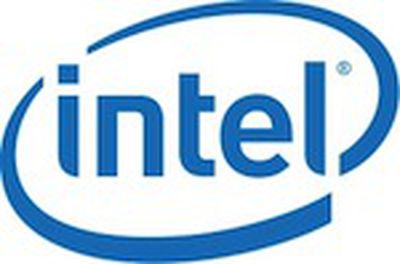 According to TechCrunch, Intel is planning to launch its own virtual cable TV service and set top box in the near future. The news comes at a time when rumors of Apple's own television service have been becoming more frequent.
To combat licensing issues, Intel has decided to roll out the service on a city-by-city basis rather than launching nationwide, allowing Intel to negotiate for control of smaller markets with content providers, who have been reluctant to hand over valuable licensing rights.

A source in the video distribution industry directly familiar with Intel's plans and content dealings tells TechCrunch the semiconductor company is dead serious about getting its chips into the living room. After its effort to convince smart TV manufacturers to use its chips in the initial launch of Google TV failed a few years ago, it's decided to go it alone. The source said that Intel was frustrated with "everyone doing a half-assed Google TV so it's going to do it themselves and do it right."

The plan is to create a set-top box and subscription TV service that would appeal to people who want streaming TV access but don't want to entirely cut the cable cord and lose key content like sports.
Like Intel, Apple has been said to be working on a similar set up for its rumored Apple-branded television set, an idea that was made famous by Walter Isaacson's biography on Steve Jobs, when Jobs expressed his desire to revolutionize the television industry.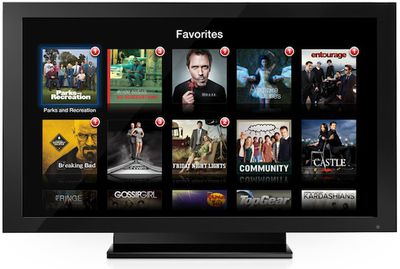 Since then, the Apple television set has been the source of much speculation, and it is believed that Apple is hoping to include features like
Siri and FaceTime
, as well as content from third party providers and
motion control
.
Apple has faced problems with content procurance, which may be why the much rumored TV has yet to make an appearance. There have been similar rumors about a more robust version of the Cupertino-based company's existing Apple TV set top box, but that too has yet to be seen.
As of mid–2012, Apple has been rumored to be in talks with cable services like Comcast and Timer Warner Cable, though no content deals seem to have been made public.
The Wall Street Journal (via TechCrunch) notes that Intel has also had problems securing content deals, with content providers unwilling to offer television channels piece meal because of contractual barriers set in place by cable providers. Intel's city-by-city launch aims to allow content providers to experiment with access in less restrictive markets.
Intel's cable TV service and set top box may launch as soon as January 7 at Intel's CES event, according to tipsters. There's still no word on when an Apple television might be announced.
The most recent rumors state that Apple's Foxconn factories are currently testing several television set designs, in the 46–55 inch range.