Foxconn Reportedly Testing Designs for 46-55 Inch Apple Television Sets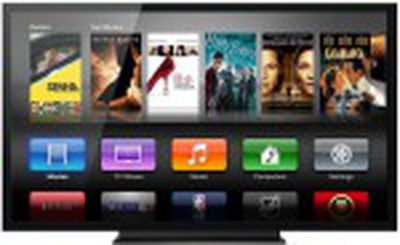 Taiwan's Central News Agency reports (via Patently Apple) that Apple's manufacturing partner Foxconn, also known as Hon Hai Precision, is currently working with Apple to test several designs for an Apple television set in the range of 46-55 inches.
Hon Hai, the world's largest contract electronics maker, has declined to respond to the reports, saying that it never comments on specific business deals with any single client.

However, the Hon Hai source, who spoke on condition of anonymity, said the initial phase of tests on the TVs has kicked off.

Nevertheless, the source said it is unlikely that shipments of the appliances will begin as soon as the end of next year.
The source claims that Apple may be looking to show off its new television products at CES next month in Las Vegas, but that seems difficult to believe given Apple's penchant for avoiding trade shows and for holding its own media events to introduce its products as close as possible to launch. With the report apparently claiming that Apple's television sets are unlikely to launch in 2013 and other recent claims that Apple's television projects are being slowed by difficult content negotiations, there would be little chance of Apple showing off anything at CES.
The report notes that using displays in the claimed range of 46-55 inches gives Apple flexibility in deciding on one or more vendors to supply LCD panels for the television sets. Foxconn has worked closely with Sharp and has made an investment in a Sharp LCD factory, but the report's source indicates that it is unlikely that Sharp panels will be used in the Apple television set.