Apple Announces December Launches for iPhone 5, iPad Mini, and Fourth-Generation iPad in China
Following word earlier this week that the iPhone 5 had received final certification in China, Apple today announced that it will be bringing not only the iPhone 5 but also the iPad mini and fourth-generation iPad to the country over the next several weeks.
Apple today announced the Wi-Fi versions of iPad mini and fourth generation iPad with Retina display will be available in China on Friday, December 7, and iPhone 5 will be available on Friday, December 14. iPad mini and the new fourth generation iPad with Retina display are currently available in 42 countries, and iPhone 5 is available in 47 countries, including the US, Australia, Canada, France, Germany, Japan and the UK.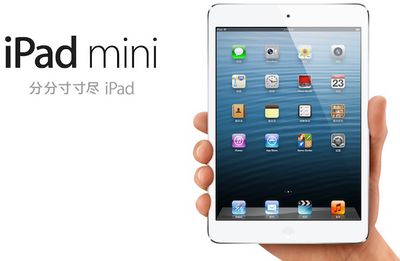 China now accounts for 15% of Apple's revenues, making the new product launches a significant development for the company. Apple's Chinese product launches have typically lagged well behind those in other countries, but the company has been working to shorten those gaps. The iPhone 4S launched in China three months after the device's debut, while the third-generation iPad took four months to arrive in the country.
With today's announcement, the iPhone 5 will be arriving in China roughly two and a half months after the initial round of launches, while the iPad mini and fourth-generation iPad are coming to China just a month after their debut in the U.S. and other first-round markets.