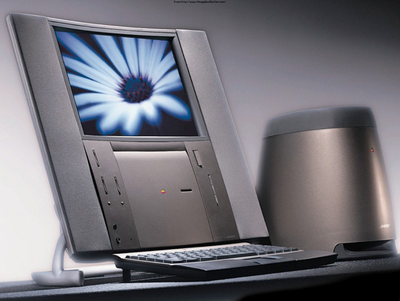 OS X Daily points us to the launch video for the Twentieth Anniversary Macintosh featuring a much younger and less-polished Jony Ive, complete with hair and British accent.
For those who don't know, the 20th Anniversary Mac was a limited edition Mac priced at a whopping $7499. It was one of the first all-in-one computers to have an LCD display, and at the time was about as cool as a computer could be. Looking back, it's easy to see how the design and thought of the 20th Anniversary Mac influenced the design of future Macs, especially iMacs.
Jony Ive was recently promoted and put in charge of all Human Interface teams at Apple, in addition to his existing role as head of Industrial Design.