Apple Jumps to #17 in Fortune 500 Rankings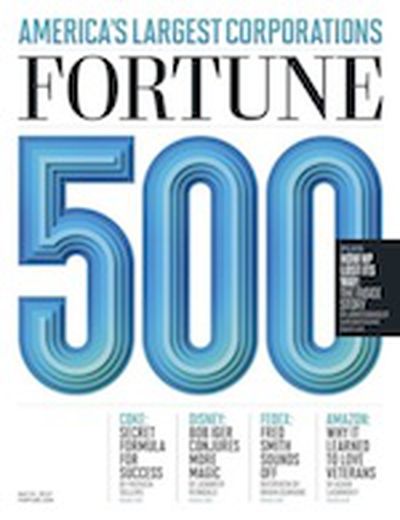 Fortune yesterday released its 2012 "Fortune 500" list, ranking America's largest companies by revenue. As a result of its continued strong growth, Apple rose 18 spots from last year's rankings to land at #17 in the new rankings, which are based on companies' fiscal year reports.
The company emerged from the tragic passing of co-founder Steve Jobs saddened but in no perceptible way weakened. Under CEO Tim Cook, the company continued pumping out new products -- like a significantly upgraded version of the iPad tablet. Apple nearly doubled its earnings per share in 2011, compared to 2010. That helped nudge management to announce plans for the firm's first dividend since 1995, returning some of the $97.6 billion in cash it had accumulated. Apple fans and analysts alike also continue to await a long-rumored television set from the gadget maker.
Apple's 2011 profits of $25.9 billion led the company to a new high as the third most profitable company behind energy giants Exxon Mobil ($41.6 billion) and Chevron ($26.9 billion). Microsoft sits in fourth place with profits of $23.2 billion.
Overall, Exxon Mobil ($453 billion in revenue) surged to barely overtake Wal-Mart ($447 billion) in the race for the top spot in the Fortune 500.

Apple's Fortune 500 rankings, 1983–2012 (Source: setteB.IT)
With very strong performances in the first two quarters of fiscal 2012, Apple is putting itself in position to surge even higher in next year's Fortune 500. Apple's official revenues totaling $85.5 billion in just the first half of the year could allow it to threaten to enter the top five next year, as the fifth position is currently held by General Motors at $150 billion for 2011.