Apple Climbs to #35 in Fortune 500 Rankings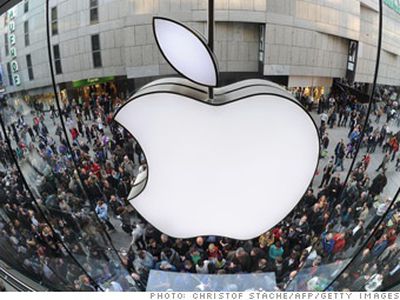 Fortune
today released its annual
"Fortune 500" rankings
of America's largest companies by revenue, revealing that Apple leapt 21 spots this year to land at
#35
with over $65 billion in revenue.
Apple climbed 21 slots into the top 50 of the Fortune 500 this year. How'd it get there? The company not only continues to expand its reach in existing markets, it also keeps creating new ones.
Take the iPad, which showed the world the power of tablet computing when it was introduced last year. iPad 2 followed, and was one of the most highly anticipated electronic products this year. CEO Steve Jobs' appearance at its debut in March reassured shareholders worried about his most recent medical leave. Regardless of who's in charge, though, investors have plenty of reason to believe Apple's magic spell on consumers can continue.
Apple's profits of $14 billion in 2010 also made it the 8th most profitable company, up from 26th place last year. In the Computer and Office Equipment category, Apple passed Dell in overall revenue to move into second place behind HP. Apple leads that category in profits by a wide margin.
Apple was also cited as one of the seven biggest hirers of 2010, adding 12,600 employees during the year to reach nearly 50,000 total employees. Apple also leads the Fortune 500 in average annual investment returns over the past decade, averaging 45.8% annual growth.
Overall, Wal-Mart repeated as the world's largest company with $421 billion in revenue, well ahead of second-place Exxon Mobil's $354 billion figure.