Late last year, AT&T began throttling the data speeds of its highest-use unlimited data customers, knocking down the ability of the top 5% of its users to consume data for the remainder of a billing period once they hit certain thresholds. While AT&T no longer offers unlimited data plans, it did so for several years with the iPhone, and users who had previously signed up for the unlimited have been able to keep their plans even as they have upgraded to new devices.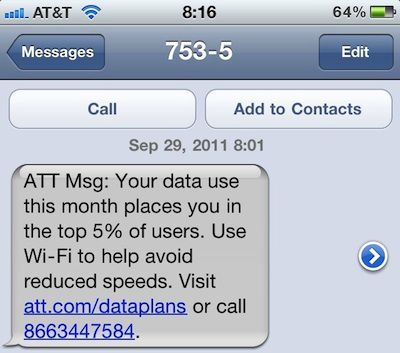 AppAdvice takes a look at the effect of AT&T's throttling on a user's web experience on the iPhone, showing how the move can make the device nearly unusable with data speeds well below that of even the carrier's fallback EDGE network.
AppAdvice
conducted a series of side-by-side tests showing data download speeds on both throttled and non-throttled devices, swapping the SIM cards to demonstrate that throttling rather than any other hardware difference was indeed responsible for the significantly slower speed. The testing also included additional real-world comparisons showing the loading of Google Maps and the website of
The New York Times
on both devices.