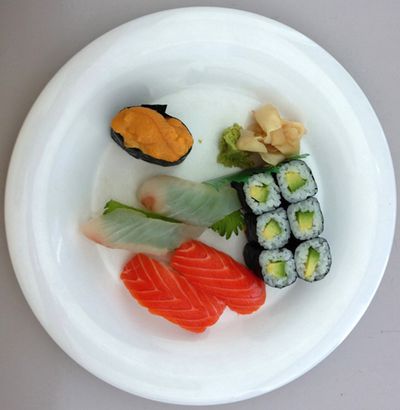 In early September, we
saw a photo of sushi
that was believed to have been taken with a next-generation iPhone. The photo appeared in the Flickr stream of a known Apple employee and was found to have some unusual characteristics:
This (very attractive) photo claims to have been taken by an iPhone 4, but the rest of its EXIF data tells a different story: although the image has been cropped to 2235x2291 (5.12 megapixels), the original picture was a much larger 3264x2448 -- or just shy of eight megapixels. What's more, the lens was recorded as a 4.3mm f/2.4, which is closer to that of a point-and-shoot than the iPhone 4's actual 3.85mm f/2.8.
With the announcement of the iPhone 4S and release of full resolution photos from the device, we see that the specifications line up nicely:
- Image size : 3264 x 2448
- Aperture : F2.4
- Focal length : 4.3 mm (35 mm equivalent: 35.0 mm)
So, it seems that this was an early iPhone 4S shot from back in July.