Apple Still Considering USB 3.0 in Addition to Thunderbolt?
VR-Zone claims to have heard that Apple is still exploring the integration of USB 3.0 into their future computers. USB 3 is the most recent major version of the USB standard. Apple presently supports USB 2 in its computers. The main improvement in USB 3 is that it can support transfer speeds up to 10x faster than USB 2. VR-Zone writes:
A lot of people have been disappointed over Apple's lack of interest in the USB 3.0 standard, but thanks to a little bird, VR-Zone has heard that the company is still looking at USB 3.0 as a potential feature to add on future products. As to when and how this might happen is not something we know, but from our understanding it'll happen before Intel integrates USB 3.0 support into its chipsets.
Apple has been believed to be holding off on USB 3.0, in part, due to a lack of Intel support in their motherboards. Steve Jobs, responding to an email back in October 2010 said the following:
We don't see USB 3 taking off at this time. No support from Intel, for example.
Intel has since announced that their 2012 platform known as 'Ivy Bridge' will support both USB 3.0 and Thunderbolt. Intel says they view the two technologies as complementary. VR-Zone, however, believes that Apple may be considering implementing USB 3.0 before Intel's adoption.
That leaves us wondering when Apple might actually get around to doing this, and for which computers. The iMac, Mac mini and MacBook Pro have all been updated to the latest Intel architecture. We don't expect them to be updated again until the first half of 2012, which is when Intel's USB 3 ready "Ivy Bridge" is also expected to be available. That just leaves the Mac Pro model which is due for upgrade.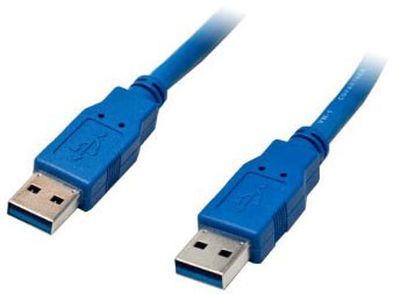 The Mac Pro has been believed to have been a candidate for USB 3 in the past. It's overdue for an update, and is expected to see a refresh late this year. So, that's one possible candidate.
The wildcard is the new Mac Product line that was previously rumored. From VR-Zone's description of their source, it sounds like someone who works in a supplier of USB 3 controllers, so they seem to know that Apple has been looking into them, not the intended target for the parts.
It also seems an unusual move as Apple has committed to Thunderbolt in the most recent round of updates. The main disadvantage of Thunderbolt over USB 3 seems to be the cost of implementation, both in the host computer but also the 3rd party accessories which may be limited to high-end devices to start.