Apple Discontinuing MobileMe Retail Boxes, Preparing for Free Overhauled Version? [Updated]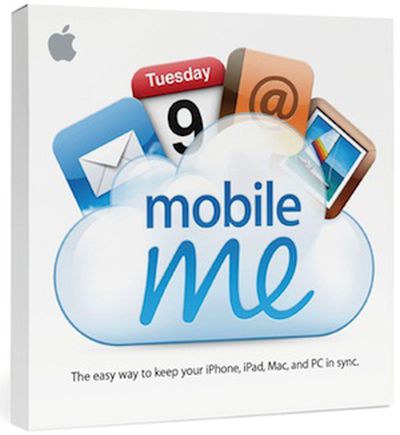 Apple today notified resellers that it has discontinued the retail box version of MobileMe, shifting entirely to digital sales. Existing stocks of boxed MobileMe can continue to be sold while their supplies last.
Since the boxed MobileMe products contain only an activation code and promotional materials, the offering of a physical MobileMe product has primarily been used to provide in-store visibility for the service.
Apple is reportedly working on an overhaul of its MobileMe service, potentially looking to shift to a free offering that would provide users with "digital lockers" for housing their music, photos, and videos. Consequently, the discontinuation of boxed MobileMe products could be paving the way for a sell-off of existing stock and a brief period of digital-only sales before transitioning to a free service.
Apple's North Carolina data center has been the subject of considerable speculation regarding potential cloud-based offerings. Apple acknowledged at yesterday's shareholder meeting that the center is not yet open, but should be opening soon to support MobileMe and iTunes. Five times larger than Apple's existing primary data center in Newark, California, the North Carolina center will offer significantly expanded infrastructure for the company that could support the rumored cloud-based services.
Update: Apple also appears to have entirely removed MobileMe from its online store, both as a standalone product and as bundled with new Macs. Apple had previously offered a $30 discount on MobileMe when purchased with a new Mac, but that offer is no longer available.
Apple continues to offer a 60-day free trial of MobileMe, but given that it has just become substantially more difficult to actually purchase MobileMe directly from Apple, it appears that Apple may indeed be shifting it to a free service sometime within the next two months.