Apple Working on Cheaper, Smaller iPhone and MobileMe Overhaul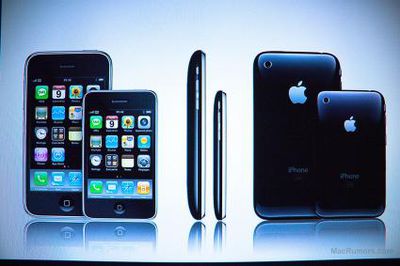 Old iPhone Nano
concept design
The Wall Street Journal
seems to confirm an
earlier Bloomberg report
that Apple is working on a smaller, cheaper version of the iPhone due this summer:
One of the people, who saw a prototype of a new iPhone several months ago, said the new device is intended to be sold alongside the current line of iPhones and would be about half the size of the iPhone 4. The phone, one of its codenames is N97, would be available to mobile carriers at about half the price of Apple's main line of iPhones, the person said.
The previous Bloomberg report claimed the price of the smaller iPhone would be $200 without contract, opening the door to the phone possibly being discounted to free with contract. The iPhone Nano rumor has been circulating for years with various case designs and enclosures suggesting at least prototype work had been done on it over the years.
Next, The Wall Street Journal claims that Apple is also working to revamp its MobileMe service. Apple is reportedly considering making MobileMe a free service. The new free service could serve as a digital "locker" for photos and video, or become the focal point for online music.
Both the new smaller iPhone and revamped MobileMe service are expected this summer.