European Commission Moves Forward on Micro-USB Smartphone Charging Standard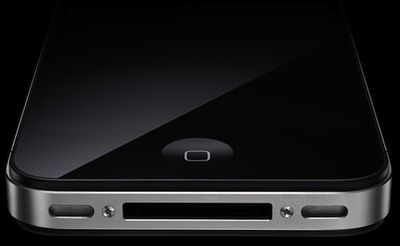 Over the past year and a half, we've been
following
the efforts of the European Commission to make micro-USB a universal charging standard for smartphones as of January 2011. Follwing the European Commission's adoption of the standard in August of this year, two European standards bodies have now
weighed in
with their approval on the technical specifications for the standard to be used.
Following a mandate from the European Commission, the European Standardisation Bodies CEN-CENELEC and ETSI have now made available the harmonised standards needed for the manufacture of data-enabled mobile phones compatible with a new common charger. This is the most recent development in the process towards a global common mobile phone charger initiated by the European Commission. It follows the June 2009 agreement of fourteen leading mobile phone producers to harmonise chargers for data-enabled mobile phones (i.e. that can be connected to a computer) sold in the European Union.
The fourteen mobile phone manufacturers participating in the agreement include Apple, as well as Nokia, Research in Motion, Samsung, and a number of other prominent smartphone manufacturers. According to yesterday's press release, the first smartphones and standalone chargers supporting the standard are expected to debut in Europe early next year.
There has been considerable speculation about whether Apple will be able to meet the requirements of the micro-USB standard, as the company currently uses a proprietary 30-pin dock connector for charging and interfacing with computers over USB. But based on the original Memorandum of Understanding (PDF) signed in June 2009, it appears that Apple can comply with the regulations by including with the iPhone a small adapter to interface either directly between the dock connector and micro-USB or between the USB connector on the end of the existing charging cable and micro-USB.
In order that compatibility of as many Mobile Phones as possible with a Common EPS [external power supply] may be enabled, if a manufacturer makes available an Adaptor from the Micro-USB connector of a Common EPS to a specific non-Micro-USB socket in the Mobile Phone, it shall constitute compliance to this article.
Consequently, Apple will not be required to abandon the 30-pin dock connector currently in use on the iPhone or include a separate micro-USB interface directly on the device for charging purposes.
It is unknown whether any changes Apple makes to comply with the new European regulations will also be made in other markets around the world.