European Commission Set to Adopt Universal Micro-USB Smartphone Charging Standard in January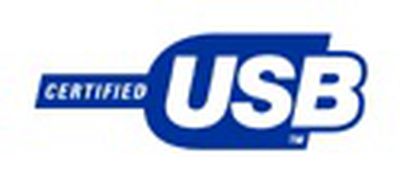 Late last week, Deutsche Welle reported that the European Commission has formally approved a policy that will require nearly all smartphones and simpler data-enabled phones to adopt a standard micro-USB charging connector as of January 2011. The policy is a formalization of an agreement signed by ten top mobile phone manufacturers, including Apple, last year.
"Introduction of the universal charger will make life much simpler for EU consumers," said Dennis Abbott, a European Commission spokesperson. "When you discover you've left your charger at home or work, you will be able to use someone else's, knowing it will fit your phone. How cool is that?"
The industry agreed that the new charger will be for all smartphones and all "data-enabled" phones - and will use a micro-USB connector. The new universal chargers will not cover older mobile phones.
As Wired notes, it is unclear how Apple plans to comply with the standard, given its proprietary 30-pin connector compatible with all existing iPad, iPhone, and iPod touch models, as well as certain other iPod models and a host of accessories.
Ultimately, economics will force handset makers in the U.S. to change, say industry experts. As companies move to a universal charger in Europe, they will bring the same connectors to U.S. models.
It's not clear how Apple will make the change, but it is certain that if the company moves to a micro USB-based connector for its new iPhone model in Europe, U.S. customers can expect the same.
"It makes so much sense that I believe the U.S. will follow," says Banos. "It would be insane not to."
The European Commission is the executive body for the European Union, which comprises 27 countries with a total of over 500 million people. Consequently, design changes adopted to meet European Union standards are almost certain to trickle down to the rest of the world to provide for simpler design and manufacturing processes, as well as to ensure interoperability.