Apple Refunds Expedited Shipping Charges for New Apple TV Orders, Cites Inability to Meet 'Delivery Commitment'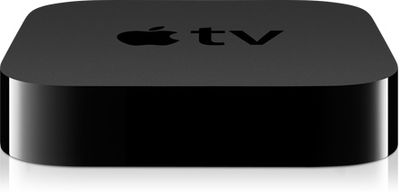 AppleInsider reports
that Apple has sent emails to some customers who ordered the new Apple TV with expedited shipping, informing them that it is refunding the extra shipping charges due to a "delay" in meeting their delivery commitments.
"Our records indicate that when you placed your order you paid for upgraded shipping," Apple wrote in the emails. "Due to a delay, we may have not been able to meet our delivery commitment."
The email goes on to say that Apple has "processed a refund for the shipping charge on your order. Please contact your card-issuing bank for information on when the credit will be posted to your account."
It is unclear from the emails whether there is a delay in availability of the new models or if Apple is simply unable to provide expedited shipping for some unknown reason. Apple has in the past refunded fees for expedited shipping, such as with the original iPad launch when all customers were scheduled to receive their shipments on the same day regardless of selected shipping option, but the mention of a "delay" in the new emails suggests that something more may be going on in this situation.
Some reports have jumped on the news and the fact that Apple's online store is now showing shipping estimates of 2-3 weeks for the new Apple TV as evidence that the device is seeing a multi-week delay beyond the late September timeframe originally announced by Apple.
The changes to the Apple Store estimates affect only new orders, however, and customers who placed orders immediately after the new Apple TV was introduced continue to report that their order statuses show shipping dates of "September". In addition, customers have already been seeing credit card charges for their Apple TV orders, suggesting that shipment is indeed imminent.