Apple Retail Stores Run Dry of iPad Wi-Fi + 3G Models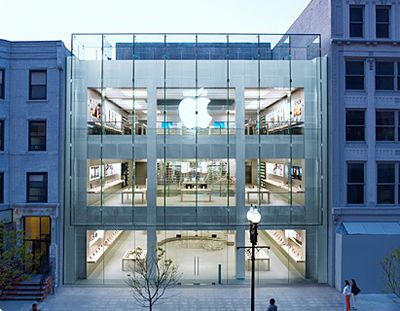 AppleInsider
yesterday
reported
that Apple's retail stores in the U.S. are running short of iPad Wi-Fi + 3G models, less than one week since the models launched. The report noted that all ten stores contacted had no 3G models on hand and were directing customers to Apple's "Notify Me" waiting list service. Many of the stores had also run out of Wi-Fi-only iPad models.
Bloomberg follows up up on the story today, reaching out to at least nineteen stores around the country to find a complete lack of availability of 3G models.
"Demand continues to exceed supply," Natalie Kerris, a spokeswoman for Apple, said yesterday. She declined to comment on iPad supplies at the company's stores. "We're working hard" to provide iPads to additional customers, she said.
Apple announced earlier this week that it had sold over one million iPads in the first 28 days of availability in the United States. The company continues to struggle meeting demand, with shipping estimates in the company's online store currently checking in at 5-7 business days for all models.
Despite the issues with iPad supplies in the U.S., Apple today announced that all models will launch in nine additional countries on May 28th, with nine more countries set to follow in July. Pre-orders for the first batch of international markets begin next Monday.