On a Mac that has a top row of function keys, Apple includes volume and brightness controls that can be used to make adjustments in stepwise increments. However, there may be times when you want to make more fine grained adjustments to these settings than the default increments allow, in which case, read on.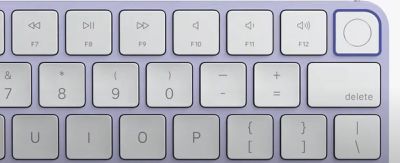 Whenever you tap the volume or brightness controls on your keyboard, you'll see an indicator appear on your Mac's screen with 16 fixed increments separated by lines. With the help of a keyboard modifier, it's actually possible to make more nuanced quarter-step changes to sound volume and screen brightness using a total of 64 increments.


Before you press the volume or brightness controls, hold down the Option and Shift keys together on your keyboard. Now go ahead and make your adjustments, and you should see the onscreen indicator move forwards and backwards in smaller increments (four over each segment).


It's a simple tip, but it's really useful for when just tapping the control on its own feels like too much of a jump, and you'd prefer more accurate control over, let's say, how quiet or loud your headphone audio output is, for example.