When Will Apple Release iOS 17? [Update: It's Out!]
Update: iOS 17 is now rolling out to all eligible devices, though it may take a few minutes to show up for all users.

---
First announced in June at Apple's Worldwide Developers Conference, ‌‌‌iOS 17‌‌‌ and ‌iPadOS 17‌ are Apple's next-generation operating systems for iPhone and iPad. Developers and beta testers are currently trying out the new versions and giving Apple valuable feedback to help the company refine the software prior to public release.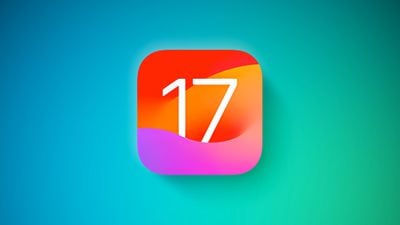 On ‌iPhone‌, ‌iOS 17‌ introduces a customized look for each person that calls you, with the person who places the call able to customize their look. A new StandBy feature turns an ‌‌iPhone‌‌ placed horizontally into a little home hub that displays information like the calendar, time, home controls, and more.
In addition, widgets on the Home Screen are now interactive, so you can do things like check off an item on a to-do list or turn off the lights without having to open an app. AirDrop has been improved and there's a NameDrop function for sharing contacts quickly, plus you can hold two iPhones together to start a SharePlay session.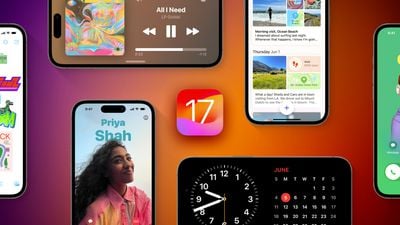 On ‌iPad‌, ‌iPadOS 17‌ includes updates to widgets and the Lock Screen that bring more parity with iPhones. For the first time, iPads will support customized Lock Screens, while ‌Home Screen‌ widgets will be interactive. There's also now support for Live Activities, and the Health app is now available on ‌iPad‌ and takes advantage of the device's larger display sizes.
‌‌iPadOS 17‌‌ also includes improvements across the Notes, Messages, FaceTime, and Safari apps. In the Messages app, for example, there is a new consolidated sticker drawer that brings all of a user's stickers into one place, including Live Stickers, emoji stickers, and third-party sticker packs. ‌‌iPad‌‌ users can also create their own stickers from photos.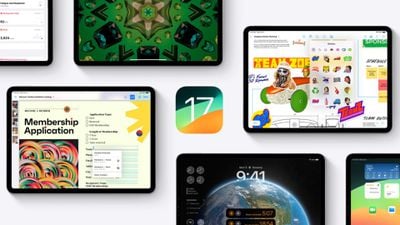 iOS 17 Release Date
The beta versions of ‌‌iOS 17‌‌‌‌ and ‌‌‌‌iPadOS 17‌‌‌‌ are available to anyone who has registered through Apple's developer portal (you don't have to be a developer, nor do you need to become a member of Apple's Developer Program, which costs $99 a year).
Apple originally said ‌‌iOS 17‌‌ and ‌‌iPadOS 17‌‌ would be officially released in "the fall" of 2023, without specifying a precise date, but the timeline of previous releases can give us a ballpark idea of when that might be.
For example, last year, when Apple announced the iPhone 14 series on September 7, 2022, the company revealed that iOS 16 would be released five days later on September 12.
If recent years are anything to go by, ‌iOS 17‌ and ‌iPadOS 17‌ will likely appear shortly after the iPhone 15 series is announced during Apple's "Wonderlust" event on Tuesday, September 12.
Following Apple's usual timing, pre-orders for the new iPhones will go live a few days later on Friday, September 15. New iPhones always come with the next new operating system pre-installed, so if the ‌iPhone 15‌ launches one week later on September 22 as expected, ‌iOS 17‌ will certainly be available by then.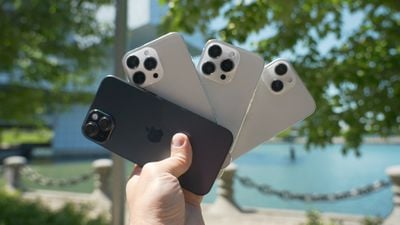 Last year, Apple delayed the release of iPadOS 16 until October, so Apple's ‌iPad‌ software did not launch alongside the new version of iOS, as it typically had done in previous years. However, Bloomberg's Mark Gurman says that his sources within Apple tell him that the company this year intends to release ‌iOS 17‌ and ‌iPadOS 17‌ simultaneously, "barring any unforeseen circumstances."
Device Compatibility
‌‌iOS 17‌‌ is compatible with the ‌‌iPhone‌‌ XS and newer, meaning that support has been dropped for the ‌‌iPhone‌‌ 8, ‌‌iPhone‌‌ 8 Plus, and ‌‌iPhone‌‌ X.
‌iPadOS 17‌ is compatible with the second-generation iPad Pro, the third-generation iPad Air, the sixth-generation ‌‌iPad‌‌, and the fifth-generation iPad mini and newer. But it drops support for the first-generation ‌iPad Pro‌ and the fifth generation ‌iPad‌.